FIA Issue New Technical Directive After 'Some Teams' Call Foul With Red Bull's F1 Pit Stops
Published 06/25/2021, 3:00 AM EDT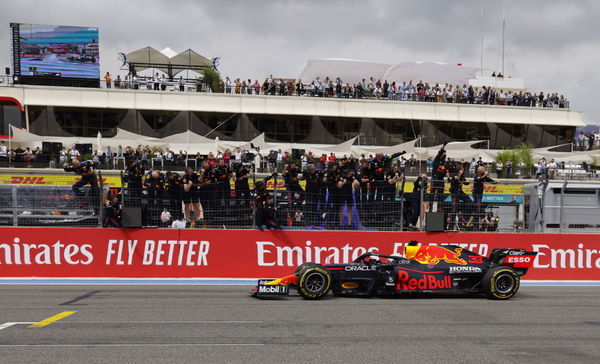 ---
---
The 2021 F1 season seems to be one of the busiest ones for the FIA. While they attempt to resolve the ongoing issues, such as the Red Bull flexi-wings or Pirelli's tires, they now look to address another issue brought up by some teams.
ADVERTISEMENT
Article continues below this ad
With the Milton Keynes outfit recording some of the fastest pit-stops in 2021, various teams believe the advantage they gain is unfair. At the recently concluded French Grand Prix, Sergio Perez's 2.04s pit-stop was 0.16s quicker than any other pit-stop on Sunday.
To deal with this, the FIA issued a new directive ahead of the Styrian Grand Prix, which will be in effect from the Hungarian Grand Prix in August.
ADVERTISEMENT
Article continues below this ad
FIA issue a new pit-stop directive after questions raised against Red Bull
Red Bull Racing look one of the strongest outfits this season. With two great drivers in Max Verstappen and Sergio Perez, they are one of the most well-oiled machines in the F1 paddock.
In fact, the Austrian outfit recorded the fastest pit-stops in five out of seven races this season. While it may go unnoticed, gaining time in the pits can be an asset for a championship-contending team. However, that might change with the latest directive issued by the FIA.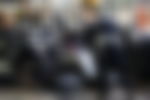 This new directive, titled TD22A, comes into effect from the Hungarian Grand Prix scheduled on August 1. The main purpose of this directive is to ensure teams fit wheel nuts properly onto the car while also preventing mechanics from anticipating the completion of stages to save time during pit stops.
RaceFans understand the latest rules change has come about as a result of questions raised by some teams over the speed with which Red Bull, among others, have completed certain pit stops this year.
WATCH STORY: Biggest Pitlane Mishaps Feat. Hamilton, Verstappen & Raikkonen
What are the new rules for pit-stops under the new directive?
As learned by RaceFans, if a mechanic reacts to the completion of a stage in less than 0.15 seconds, sensors will register it as invalid and the action will need to be done again.
ADVERTISEMENT
Article continues below this ad
In addition, the crew can indicate the driver to be released only after mechanics of all four corners signal their wheel changes are complete. There must be a gap of 0.2 seconds between the final signal for wheel changes and allowing the drivers to exit.
With the new changes expected to slow down pit stops by 0.3 seconds, Red Bull have another challenge on their hands. While they deal with the flexi-wing issue, this could be another turning point for a strong championship contender.
Where does the 2021 F1 season go from here? Only time will tell.
ADVERTISEMENT
Article continues below this ad