Find Out Whether Red Bull, Mercedes, and Ferrari Are Winners or Losers of F1's Engine Freeze
Published 02/14/2021, 7:32 AM EST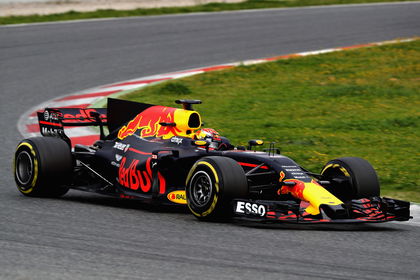 ---
---
On Thursday, February 11, F1 made it official that teams would have their engines frozen for the 2022 season, a move that was heavily backed by Red Bull. The Milton Keynes-based outfit had been left without an engine supplier after Honda announced their decision to leave the sport following the culmination of the 2021 season.
ADVERTISEMENT
Article continues below this ad
Although the plan was originally Red Bull's brainchild, the idea found other takers among the F1 fraternity. In addition to a few other teams, the likes of Mercedes also backed the plan since it would reduce costs pertaining to engine development.
Let's have a look at who are the biggest winners and losers from F1's decision to implement the engine freeze.
ADVERTISEMENT
Article continues below this ad
Red Bull, Mercedes, Renault should be the happiest teams with engine freeze
Red Bull being the biggest winner is fairly obvious. The Milton Keynes-based team have secured their long-term future in the sport thanks to the engine freeze. The team's advisor Dr Helmut Marko had previously stated that they could be forced to leave the sport because no one was willing to supply them engines.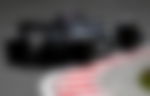 Now, with the concern of engines gone, the team can look to developing the car for future seasons. They already have a championship-winning quality driver in Max Verstappen and a good supporting act in Sergio Perez. They could well be the team to dethrone Mercedes.
The Silver Arrows themselves have benefitted from the freeze. With the Brackley-based team making power units for themselves as well as for Williams, Aston Martin, and McLaren, the engine freeze would help them cut costs drastically.
They could direct the remainder of their funds in improving an already unbeatable car. They could also use the money thus saved in fulfilling Lewis Hamilton's future contract demands.
Renault also can follow a similar pattern. With the engine frozen, all development will be put into the car and it could give them the edge in a tight mid-field battle.
Ferrari and their customer teams could be the biggest losers
This might be a bit premature to suggest considering we haven't seen how the new 2021 engine would fare. But even if it's a slight improvement on its predecessor, Ferrari's engine might still fall short when compared to its counterparts.
ADVERTISEMENT
Article continues below this ad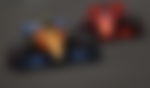 This time if they have a lackluster engine, they'll be stuck with it for four more seasons. The Maranello-based outfit and the likes of Haas and Alfa Romeo would only regress when compared to their rivals. Any amount of tinkering with the chassis may also prove insufficient in that case.
However, they have a chance of proving us wrong in the pre-season tests. The Tifosi would certainly hope that Ferrari's optimism over the new season isn't misplaced.
ADVERTISEMENT
Article continues below this ad