Fists, Steering Wheel & Fire Extinguisher!? Drivers Comes to Blows During IndyCar Support Race
Published 07/04/2021, 3:55 AM EDT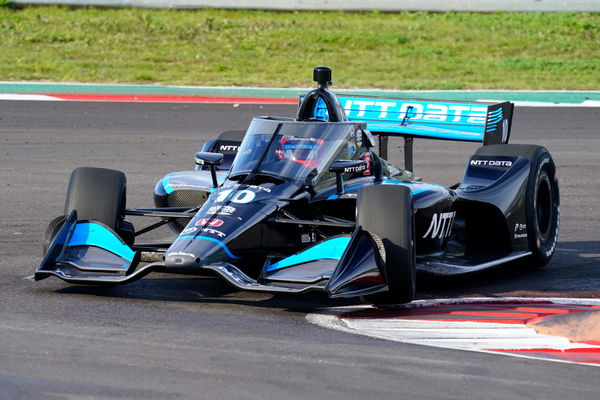 A major accident took place at the IndyCar support race at the Stadium Super Trucks Championship this week, resulting in a fight between Bill Hynes and Bo LeMastus. The two got into a heated argument, which quickly escalated into a physical altercation.
ADVERTISEMENT
Article continues below this ad
The incident took place at the Mid-Ohio race 1, and it seemed like Hynes crashed his truck into LeMastus, which made them go off track and come to a halt. What followed was both drivers started to argue, and Hynes later hitting LeMastus on the head.
A fight erupts in IndyCar support race
ADVERTISEMENT
Article continues below this ad
Crosley of Hynes seemed to have crashed into the truck of LeMastus from ThrillCost. This enraged LeMatus as he was seen throwing his helmet onto the grass and try to explain to LeMastus what he did wrong in a heated manner.
However, Hynes wasn't having any of it and was further instigated by LeMastus as he tried to slap his neck. This infuriated him and punched LeMastus on the side of the head.
Later, LeMastus went to his truck, picked up his steering wheel, and walked away from the crash. But that's not what he was doing. Instead, he signed his wheel at Haynes, who caught it and saved himself.
Hynes then swung the steering wheel at LeMastus, who was running away, but to no avail. Hence, he went to the helmet that he had earlier thrown onto the grass and continuously smashed it on the ground.
Watch Story: When F1 Drivers Had a Blast on Top Gear Featuring Hamilton, Vettel & Ricciardo
When F1 had its share of fights on the track
The drivers and fans of Formula 1 are no strangers to fights; fans have seen drivers lose their cool and burst into heated arguments with each other. The most infamous incident is one with Michael Schumacher and David Coulthard at the 1998 Belgian Grand Prix.
Schumacher, chasing down Coulthard in his Ferrari, misjudged the situation and ended up ramming into the Briton. It resulted in Schumacher losing his front left tire and to go back to the garage to retire his car.
ADVERTISEMENT
Article continues below this ad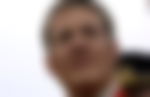 What followed was Schumacher going into the McLaren garage and confronting Coulthard. The German allegedly asked the Briton if he was "trying to f******g kill me?" The Ferrari driver had to be held back by his mechanics before things escalated any further.
However, another famous fight in the history of the sport was between Piquet VS Salazar. The incident happened at the 1982 Grand Prix which took place at Hockenheim. Both drivers were out of the race, which resulted in Nelson Piquet starting punching and kicking Eliseo Salazar.
ADVERTISEMENT
Article continues below this ad
Salazar knew he was the one to be blamed for the incident and didn't attempt to fight back the raging Piquet.