'F**k the Rest' – Sergio Perez Offers Insight Into His Preparations for an F1 Race Weekend
Published 04/21/2021, 5:45 PM EDT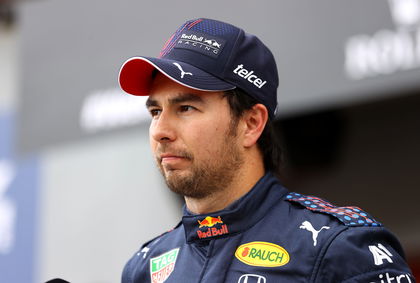 ---
---
A race weekend can prove to be very hectic for F1 drivers. There's a lot of media activities going around that can take sometimes take their focus away from the actual competition on the track. Not to forget their constant battles with jet lag, because of their traveling routines.
ADVERTISEMENT
Article continues below this ad
Their travel routines are particularly an interesting topic. Drivers are on the road for a large part of the year, now more than ever with a record 23-race F1 calendar. So, they need to make sure they carry all the items they need to make them feel comfortable.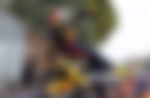 Some drivers like Lewis Hamilton travel with their gaming consoles and music recording kits. Perez, on the other hand, is easygoing in that department. He is not superstitious and only carries the bare essentials with him.
ADVERTISEMENT
Article continues below this ad
"When going away to a race all I take is my passport and my phone. I used to have a trainer who used to say: 'wallet, phone, passport, and f**k the rest.' As long as I have that, I'm fine," Perez revealed.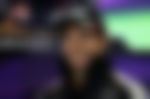 But Sergio Perez can't even take care of his bare essentials!
During the winter break, Red Bull Team Principal, Christian Horner invited Perez over to his house in England for a dinner. While the rendezvous went well, the Mexican forgot the most essential item that an average person could be carrying – a money holder.
ADVERTISEMENT
Article continues below this ad
He revealed, "I had a meeting with Christian and pretty much straight after I flew back to Mexico. A few days later Christian phoned me to let me know I'd left my wallet behind and I still hadn't realised.
However, as Perez revealed, there was a bright side to it, "But it was good, because I wasn't going to see him for a while, so I wasn't going to spend any money – so that worked pretty well!"
ADVERTISEMENT
Article continues below this ad
Hopefully, the new Red Bull recruit got his wallet back from his boss. Or maybe who knows, perhaps, Horner too set up a podium bet with Perez – grab a Podium and get your wallet back! Well, if that were the case, Perez need not worry too much about his spending habits as of now.