"F**king Fix It" – Kimi Raikkonen Encounters Drink Problems Yet Again at Turkish GP
Published 10/08/2021, 9:16 AM EDT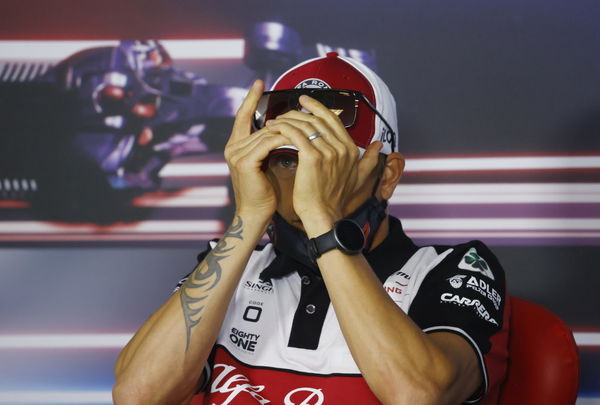 ---
---
The story between Kimi Raikkonen and his drinks system continues at the Turkish Grand Prix. On previous occasions, the Iceman didn't have his system connected which in turn made him complain about it on the team radio.
ADVERTISEMENT
Article continues below this ad
However, this time it was a different story. As the Alfa Romeo driver was zipping around the Istanbul Park, the drinks system had leaked in the car, which caused problems for the Finn, and made him rage on the team radio.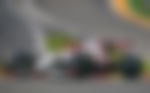 Kimi Raikkonen faces another drinks problem in F1
ADVERTISEMENT
Article continues below this ad
While zipping around the track at break-neck speeds for hours, drivers need to hydrate themselves. However, for Kimi, one of the major obstacles during a Grand Prix weekend is not having his drinks system connected. But this time as he zipped around the Turkish track, his drinks system had a massive leakage which infuriated the Finnish driver.
Kimi said on the team radio, "How's it so f***ing difficult to do simple things correctly?! Yeah because I disconnected it came leaking in my f***king helmet, so I disconnected. The most simple part in the whole car and we can't f***ing fix it."
Watch Story: From Serena Williams to Chris Hemsworth: Celebrities Lured by the Glitz and Glamor of Monaco
A difficult weekend for the Finn?
ADVERTISEMENT
Article continues below this ad
In what would be his last season on the grid, Raikkonen opens to bag stellar for his team. However, that could be more challenging this weekend, as he found himself in sixteenth place in the first practice session.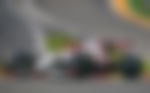 While in FP2, he had a major problem surrounding his drinks system. However, instead of giving up, the Finn would hope to redeem himself in the final practice session on Saturday, before getting ready for the intense qualifying session.
ADVERTISEMENT
Article continues below this ad
With a weekend full of obstacles, what are your predictions for the Finn as he prepares to battle it out at the Turkish Grand Prix this weekend in Istanbul? Let us know in the comments below.