Following 'Pink Mercedes' Claims, FIA Inspects Racing Point Factory
Published 05/01/2020, 6:25 AM EDT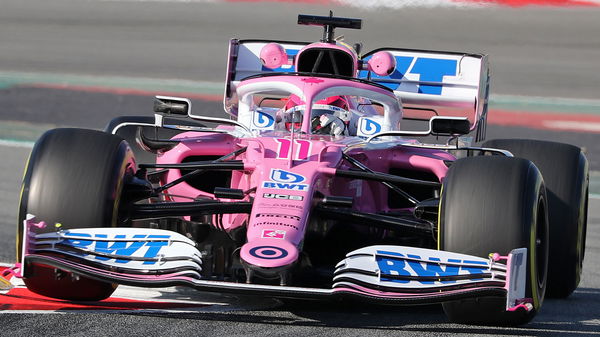 ---
---
Racing Point technical director Andrew Green had strong words for rivals' teams over all the commotion surrounding the RP20.  Green also revealed that the FIA visited the team's factory to inspect the 2020 Racing Point car. However, Green revealed that the governing authority was satisfied with the car after its check.
ADVERTISEMENT
Article continues below this ad
FIA pays Racing Point factory a visit
For the unaware, the 2020 Racing Point car bears a strong resemblance to the championship-winning car from 2019. When Racing Point tuned up at Barcelona for pre-season testing, they caught everyone by surprise. It's not unusual for teams to turn up with a different car from launch day for testing. However, the RP20 looked very familiar.
ADVERTISEMENT
Article continues below this ad
On closer look, it was apparent that Racing Point had borrowed heavily from the W10 for its 2020 car. The aerodynamics, the nose, the front wing – the only way one could find any differences between the W10 and RP20 was the bright coat of pink.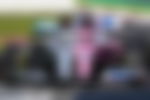 This "innovation" or if we're being apt, "duplication" hasn't gone down too well with some of the team's rivals. Many teams have accused the Silverstone outfit of blatantly reproducing an exact replica of the W10. Many refer to the RP20 as a "Pink Mercedes".
However, Green maintained that the RP20 was a unique race car in many aspects. Speaking to Motorsport.com, Green said:
"When the car launched, we talked to the FIA about it, the FIA came round to the factory and looked at what we'd done and the designs of the car.
"They even took the design data from Mercedes for last year's car and checked it against ours. They did a thorough check.
ADVERTISEMENT
Article continues below this ad
"And they are completely happy that the car that we've got on track has been designed by us.
"It may have some similarities to the Mercedes, but it's just similar. It's not the same. And so there is no protest there.
"They can shout and scream as much as they want, but I think what they're actually shouting and screaming about is the fact that they've missed a trick"
ADVERTISEMENT
Article continues below this ad
It isn't uncommon for customer teams to borrow design elements from engine supplier teams. The 2018 Haas F1 car was similar to the Ferrari and AlphaTauri also draw inspiration from Red Bull.  It'll be interesting to see where Racing Point stands once the season gets underway.