"To Win the Champions League?": Soccer Star Zinedine Zidane Fulfils the "French Team" Dream at Alpine as Fans Predict Grim Future for Pierre Gasly & Esteban Ocon
Published 02/17/2023, 7:45 AM EST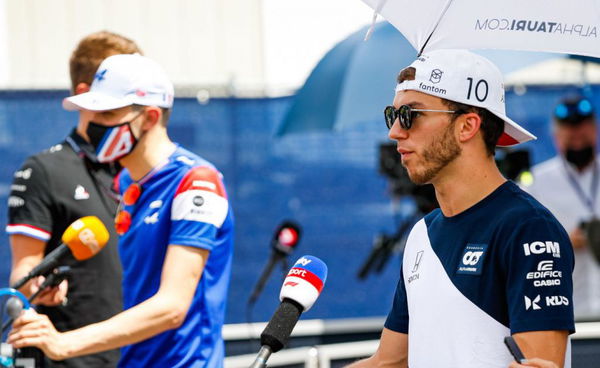 As of 16th February 2023, we have a full pack for the upcoming season. Last but not the least, Alpine unveiled their 2023 challenger as well and completed the grid for the 2023 cars. There was plenty to talk about in all the car launches so far, but Alpine took the prize. Not because of their 2023 challenger, but a shock announcement that came with it. The announcement, however, made fans wonder about the future of the Alpine pilots Esteban Ocon and Pierre Gasly.
Toward the end of the 2022 season, Alpine had to put out internal fires between Ocon and former teammate Fernando Alonso. The two drivers did not end their two-year relationship on the best of terms. However, Alpine made a worrying announcement of Gasly as their replacement for Fernando Alonso. Gasly and Esteban Ocon share a tumultuous history that most fans believe would become an issue in 2023.
ADVERTISEMENT
Article continues below this ad
However, the team and both drivers are taking active steps to rewrite that narrative with multiple acts of affection. Although despite their best efforts, the fans are foreseeing a tiff between the two. At the launch of Alpine's A523, the French team announced France's soccer legend Zinedine Zidane as their brand ambassador. However, all fans could recall was Zidane's troubling history.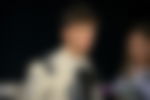 Zidane in the 2006 FIFA World Cup led the team to the finals but was unable to finish the game because of his own doing. The France captain head-butted Italy's Marco Materazzi and was instantly sent off with a red card.
This is exactly what fans are foreseeing for the two Alpine Frenchmen.
Fans are making one prediction for Pierre Gasly and Esteban Ocon after Zinedine Zidane's announcement
Zidane's announcement was made on various social media platforms including Instagram and Twitter. Most fans pointed out two major things. Alpine is a complete French squad now, with two French drivers and a French ambassador. If only Otmar Szafnauer was also French.
The other aspect the fans pointed out was Zidane's controversial headbutt. Let's first look at a few comments on Instagram.
"french team 100%"
"Alpine aiming to win the Champions League? 😂"
"As french as it gets"
"gonna teach em how to go headfirst into some italians"
"Alpine becoming a football team now"
"Anticipating the Ocon -Gasly drama by getting Zizou in"
One fan also joked about Alpine's willingness to win the Champions League, the premier soccer tournament, with Zidane's success as a player and a manager in the competition. However, most fans made a correlation between the French World Cup winner's headbutt and tensions between Gasly and Ocon, even on Twitter.
Now imagine if Materazzi becomes Ferrari ambassador

— Dom (@Wom_Dings) February 16, 2023
I'm sure he'll bring a headstrong performance

— Johnaldihnio 🇺🇲 (@Johnaldihnio7) February 16, 2023
WATCH THIS STORY: Biggest Scandals in F1 History
He is the perfect ambassador since the drivers willl start head-budding each other really soon. They might as well learn from the best

— Vasileios Lekakis (@VasileiosLekak1) February 17, 2023
ADVERTISEMENT
Article continues below this ad
Foreshadowing Gasly and Ocon butting heads early I see

— Lilly Bandicutie (@Lillycoot) February 16, 2023
ADVERTISEMENT
Article continues below this ad
The fans on Twitter want to dig up the old rivalry by suggesting Ferrari make Marco Materazzi their ambassador. Although the majority of suggestions pointed towards the headbutt between the teammates, including some "headstrong" puns.
It will be interesting to see if these predictions turn out to be true through the course of the upcoming season.
Edited By: Varunkumaar Chelladurai