Former Benetton F1 Managing Director Reveals Why They Picked Michael Schumacher Ahead of Other Talented Prospects
Published 02/25/2021, 8:23 AM EST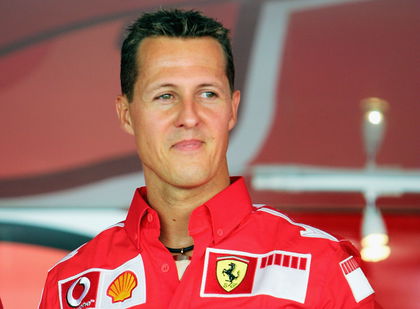 ---
---
Despite all that he went on to achieve at Ferrari, the success of Michael Schumacher had begun well before his move to the Prancing Horse. The German legend won the first two of his seven championships with the now-defunct Benetton team.
ADVERTISEMENT
Article continues below this ad
But how did he land up there?
Former Benetton managing director Flavio Briatore spilled the beans.
ADVERTISEMENT
Article continues below this ad
Speaking about how they decided to roll the dice on Schumacher, Briatore said, "Benetton had no credibility to hire people like Senna, like Prost, like Gerhard Berger. We don't (didn't) have the money and the reputation.
"So, at the time, I needed somebody to grow with the team. The idea for me was looking at the young promising drivers. We were looking in Group C, in Mercedes, looking in the team of Peter Sauber. And at the time, the three talented drivers were Wendlinger, Frentzen and Michael."
All three aforementioned drivers were part of the Formula 3 season in 1989, with Wendlinger beating Schumacher and Frentzen to the crown by only one point. The following year, the trio would drive for the Sauber Mercedes team in the World Sports Car Championship.
Briatore reveals why Benetton opted for Michael Schumacher over Frentzen
The Frenchman said that Frentzen was the hottest commodity among the three and was in high demand by most top teams.
What chance would Benetton have of signing him, then?
So, instead they dedicated their focus to Michael.
"Everybody was pushing more of less for Frentzen. It looked like Frentzen was the more promising guy. In the end I decided to have Michael Schumacher in the team and Schumi was sensational for us," said the Frenchman.
ADVERTISEMENT
Article continues below this ad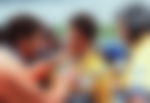 In hindsight, after knowing all that Michael would go on to achieve, surely teams would be ruing their decision. But what was a loss for the others was a gain for Benetton and, indeed, even the F1 world as a whole. However, Jordan F1 deserves an honorable mention, at the least, for giving Schumi his debut.
The German legend would go on to win the 1994 and 1995 championship with Benetton. He would then move to Ferrari and achieve a dominion like no other on the F1 grid, winning five consecutive drivers' titles, thus cementing his status as an all-time great.
ADVERTISEMENT
Article continues below this ad