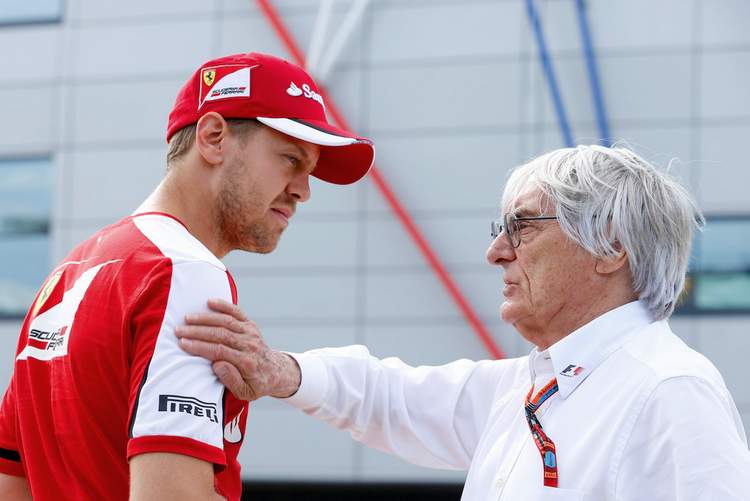 Former F1 boss Bernie Ecclestone believes Sebastian Vettel should look for other options in 2021. The Briton urged Vettel to consider other teams apart from Ferrari for a contract after this season. Ecclestone highlighted a potential seat at McLaren for the 4 times World Champion when his Ferrari contract concludes.
Ecclestone doesn't see a future at Ferrari for Sebastian Vettel
Vettel's current deal with the Scuderia expires at the end of 2020. Ferrari has mentioned in the past that Vettel remains a priority for the second seat. Furthermore, the rumor mill recently reported that Ferrari offered Sebastian an extension. However, it's not a deal that the German is likely to accept.
According to reports, Ferrari's contract extension is for a single season with reduced pay. Not an entirely straightforward decision, considering Vettel must consider a few important factors.
With the regulations staying the same for 2021, there's a good chance of Ferrari finishing behind Mercedes for another 2 years. Vettel's running out of time and seeing Lewis Hamilton become an 8-time Champion will only drive the German away from F1 for good.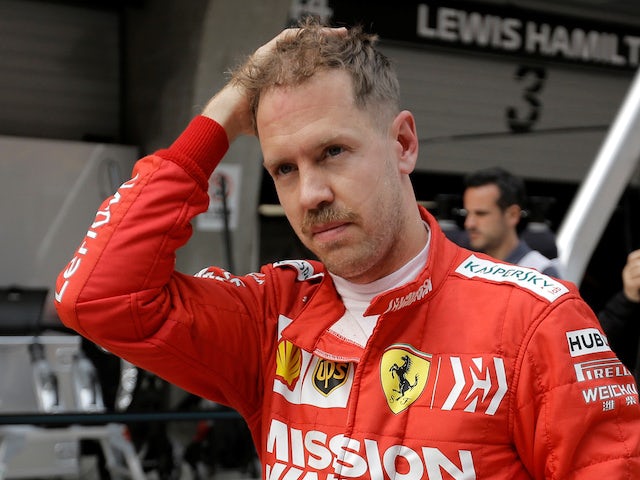 Additionally, with Ferrari inching towards Leclerc, Vettel's grasp over Ferrari will surely start to crumble. Leclerc's contract extension till 2024 further proves the point that the Italian team sees the Monegasque as a future star.
Ecclestone feels Ferrari's bias towards Leclerc will only make things worse for the German. Speaking to F1-Insider.com, Bernie said:
"I suspect he doesn't see Binotto as the supporter he needs in his situation. 
"Sebastian should therefore stop or look for alternatives for 2021."
"I think that Sebastian's performance has recently suffered under the Ferrari constellation with new team-mate Charles Leclerc, who is also managed by the FIA President's son,"
For the unaware, Leclerc's manager happens to be Jean Todt's son- Nicholas Todt.
When asked on where Vettel can go if not Ferrari, Ecclestone chose McLaren.
This isn't the first time that Sebastian's been linked to McLaren. There were many rumours of Vettel jumping ship to the British team but it seems unlikely.
McLaren has the optimal driver line-up in Sainz and Norris. With the perfect blend of experience and youth, the Britsh team has no reason to disturb a proven winning formula.
The season hasn't begun yet but the 2020 silly season is sure to create some fireworks.