Former F1 Boss Does Not Think Alpine Can Provide Fernando Alonso With a 'Winning F1 Car'
Published 03/05/2021, 6:30 AM EST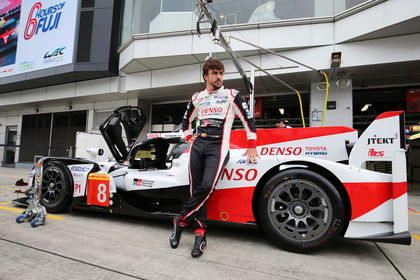 ---
---
It's been more than 20 years since Fernando Alonso paved his way into the pinnacle of Motorsports. The Spaniard entered the fray, driving for backmarkers, Minardi, on March 4th, 2001, at the Australian GP. And the man who gave him his debut, Gian Carlo Minardi, knows him all too well.
ADVERTISEMENT
Article continues below this ad
Mr. Minardi has been following the career trajectory of Fernando Alonso; all the moves that he made from Ferrari to McLaren, from his retirement at the end of 2018 to his comeback with Alpine racing.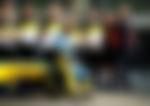 Speaking of the Alpine team, which is a rebrand of Renault, Minardi is not a great believer in them. Their track record after helping Alonso to his 2 F1 titles in '05 and '06 isn't particularly great. Naturally, the Italian magnate is not so positive even if he believes in his former protege's talents –
ADVERTISEMENT
Article continues below this ad
"It is clear that Renault, in recent years, is a team that has had great problems. Today, the drivers need the car to be able to win. I do not think that at this moment, and I hope I am wrong, that Alpine is in condition to give him a winning car."
Alpine's hopes of providing Fernando Alonso with a winning car rests on 2022 technical regulations
The primary reason which enticed Alonso to re-enter the F1 scene wasn't 2021. It was the incoming technical regulations that promise to reset the order of the grid next season.
"The 2022 rule change may be good for him and for all teams. Today, and in 2021, Mercedes will be the car and team to beat. It is interesting to see how the 2020 Red Bull season ended. The rest, we must see McLaren, which is also interesting," said Minardi.
It could be anyone's game next year. All of the aforementioned teams are preparing in the background to leapfrog the others. However, according to Minardi, Alpine is not one of them.
ADVERTISEMENT
Article continues below this ad
"Of the others, until we see them rolling, with the first field data, we will not be able to make evaluations. Alpine, to be competitive, must take a very big leap, which I do not expect."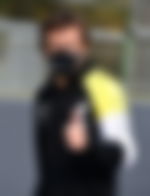 Only time will tell if they can take the next big step or not. At their 2021 launch, CEO Luca de Meo promised big things. Let's see if he can keep them or not.
ADVERTISEMENT
Article continues below this ad