Former F1 driver and double World Champion Mika Hakkinen believes there's a good chance Toto Wolff is considering a switch to Aston Martin in the long term. However, the Finn is of the opinion that Wolff will stay with Mercedes for now. With Aston Martin returning to F1 in 2021, several rumors have linked the Austrian with a role at the British team.
Has Toto Wolff not ruled out Aston Martin entirely?
Toto Wolff's contract with Mercedes expires at the end of this year. The German team hasn't made any official announcement regarding Wolff's future, but going by Toto's words, he's more than likely to re-sign. Furthermore, Hakkinen reckons the Austrian won't make any moves until the end of 2022.
Recently, some reports suggested a possible fallout between Wolff and the higherups at Daimler (Mercedes' parent company). Allegedly, Wolff and Ola Kallenius (Daimler's head) don't see eye to eye. As a result, many publications predicted a potential exit for the Austrian.
Wolff never acknowledged the rumors but did say a few cryptic remarks that hinted at a possible rift. Toto made it clear that he would be leading Mercedes for the short term. But he did not clarify his long-term future with the German team.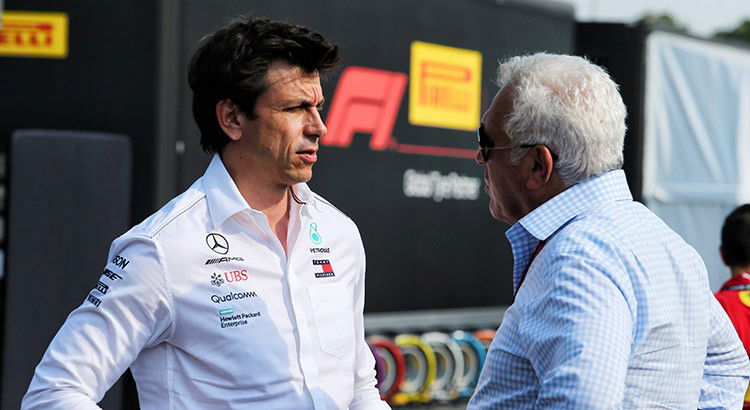 Despite all the rumors, Toto Wolff recently invested in Aston Martin, raising even more questions on his F1 future. Toto clarified that the investment was a mere financial venture and nothing else. Wolff ruled out an operational role at Aston Martin but his proximity to Lawrence Stroll and the timeline of events does raise a few doubts.
Hakkinen feels the Austrian is definitely in talks with Aston Martin. Speaking to t-online.de, Mika said:
"I have known Toto for a long time"
"I do not only appreciate him as a person but also for his services to Mercedes and the whole Formula 1."
"He is a great ambassador for our sport. I can very well imagine that he is in discussion with a new team like Aston Martin
"But given the current situation with regard to the 2020 and 2021 seasons, I believe that he is busy enough at Mercedes"
With near unparalleled success, Wolff sits at the top of the mountain. He has no real reason to consider switching teams unless things aren't as rosy as they seem at Mercedes.