Former F1 Champion Cracks the Code to Lewis Hamilton Being 'Fresh as a Daisy'
Published 10/03/2021, 11:06 AM EDT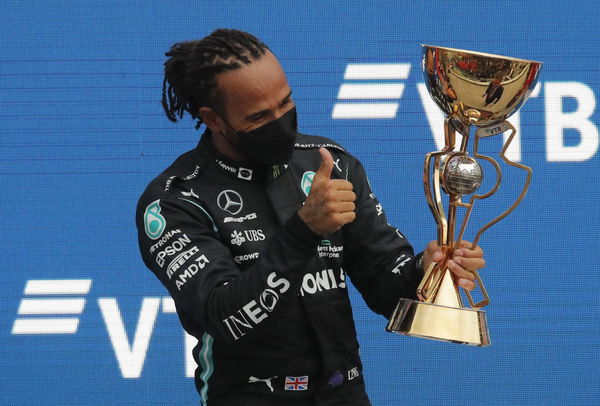 ---
---
Lewis Hamilton has become synonymous with Formula 1. Having recently claimed his 100th victory in the sport, his place as a behemoth goes undisputed. Hard work, dedication, and fervor play an obvious role in achieving such a milestone. However, former F1 driver Damon Hill has a deeper conclusion regarding Hamilton's success in Formula 1.
ADVERTISEMENT
Article continues below this ad
In the F1 nation podcast, Hill discusses the significance of win number 100 for Hamilton. It takes a certain consistency to reach this number; something last seen with Michael Schumacher, who tallied 91 victories.
He said, "It's the standard that they perform at and the consistency and the ability they have to keep delivering that."
ADVERTISEMENT
Article continues below this ad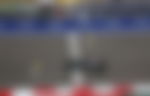 Further, Hill decrypted Hamilton's successes.
"What Lewis has done is he's created space for himself where he can get away from Formula 1. Because, if it's all about Formula 1, then you can get burned out. And he doesn't look burned out to me; to me, he looks fresh as a daisy."
Comparing Lewis to the man he surpassed in the milestone, Hill believes Michael Schumacher didn't have that comfort then.
"There were times when Michael was in tears with the pressure… it is draining but you need to have that balance in your life and Lewis has fought hard to give himself that space."
He even credited Toto Wolff and Mercedes for allowing Hamilton to do that.
Lewis Hamilton during his time off
As Damon Hill gave the summer break as an example of Hamilton taking his time to recuperate, the weeks following the Russian GP, too, are a testament to Hill's claims.
After the race, Lewis Hamilton spent time with the two things he loves besides racing – fashion and music. Flying to Paris, he attended the Fashion Week, worked on his music in his hotel, and even partied with people far from the world of motorsport.
ADVERTISEMENT
Article continues below this ad
After spending a majority of his time in the fast lane, Hamilton's need to slow it down during his time away from the track is, ironically, what helps him find his pluck when he gets back in the monocoque.
ADVERTISEMENT
Article continues below this ad
Now recharged from an extravagant two weeks in the French city, Hamilton could prove Hill's theory right at the upcoming Turkish GP. As the competition and pressures of the sport increase, it's good to see Hamilton giving his time to the other things that excite him. A long seven chapters await the champion.
Watch this story: Inside Lewis Hamilton & Nicole Scherzinger's Romantic Relationship