Former F1 Champion Criticizes Ferrari's Inconsistency- "All Over the Place"
Published 07/13/2021, 2:04 PM EDT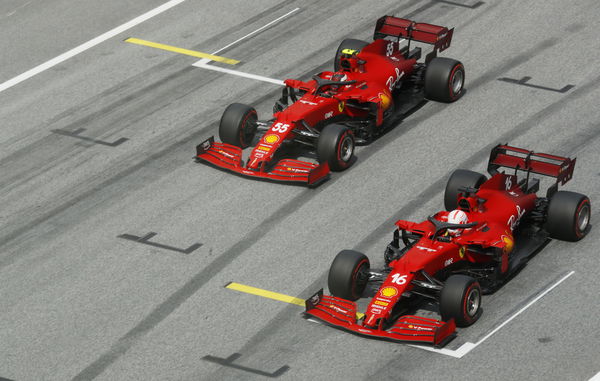 ---
---
McLaren and Ferrari are trying to get out of the midfield to become top contenders. But there isn't much room on the top for both. While the two are pretty close on the constructors' board, McLaren have asserted their dominance on the track. In the recent episode of F1 nation, Damon Hill and Clarkson discuss Ferrari's performance.
ADVERTISEMENT
Article continues below this ad
Damon Hill scrutinizes Ferrari saying, "they turn up at a circuit; one minute it's great, the next minute it's not… Ferrari is all over the place." He compares the two teams and what we can expect of them at the British GP.
"They [Ferrari] should have potential to be good at Silverstone, they've been strong in the past. However, McLaren is on their march. They are definitely creeping further and further, closer and closer to the guys in front."
ADVERTISEMENT
Article continues below this ad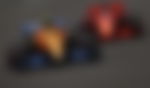 While many consider the sprint format will spice things up for the title contenders; once again, the format could be a pivotal factor for the two teams. Hill adds, "It comes down to balance, it comes down to tires, and it comes down to the format we've got now."
Ferrari and McLaren's race to the top
The two teams have had exceptional seasons so far. However, there's a lot to unravel with the two. While McLaren has the better engine, Ferrari has been scoring points with both their drivers almost consistently.
At McLaren, Lando Norris has been fighting a lonely battle. While Ricciardo has been pulling in a measly amount points- what Lando bags in one race is more often than not more than both Ferrari drivers combined.
Simply put, McLaren has the stronger car while Ferrari has the stronger team. Daniel Ricciardo is slowly mastering the MCL35M, while Carlos Sainz adjusted much faster; even standing on the second step of the podium in Monaco, Danny's strong circuit.
ADVERTISEMENT
Article continues below this ad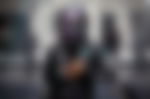 The competition has been intense this season, that's for sure. The contention between the orange and the red seems like one that will end with the season.
Whether it's on top of the grid or right at the back, the number of smaller rivalries is slowly increasing. Will Silverstone prove to be a turning point for all of them?
ADVERTISEMENT
Article continues below this ad
Watch this story: F1 Drivers Fighting on Track