Former F1 Champion Predicts Huge Implications of Cost Cap on Mercedes
Published 06/15/2021, 3:45 AM EDT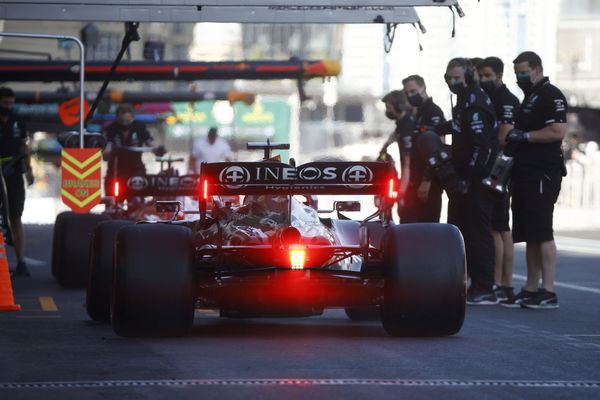 ---
---
While the new technical regulations for 2022 continue to draw attention, the cost cap introduced from this season is equally crucial for the sport. The cost cap is an important measure to provide a level playing field for all teams, which is crucial to keep the sport sustainable. One team which the cost cap could affect is defending champions Mercedes.
ADVERTISEMENT
Article continues below this ad
Recently, former Williams F1 driver Damon Hill appeared on the F1 Nation podcast. Ahead of the upcoming French Grand Prix, the Briton pointed out how the cost cap could make the Silver Arrows reshuffle their personnel.
Damon Hill believes the cost cap will bring about "a lot of moving stuff" at Mercedes
ADVERTISEMENT
Article continues below this ad
The FIA announced the new F1 cost cap for all teams in October 2020. It sets the limit for each team's budget for an F1 season.
Although the cost cap was first set at $175m for this season, the FIA reduced it to $145m because of the impact of COVID-19 on various teams. While Mercedes, Red Bull and Ferrari have much bigger budgets, the cost cap helps smaller teams attempt to compete with such teams.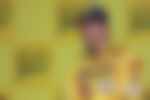 On the F1 Nation podcast, Hill pointed out how the cost cap will cause a shuffle among team personnel, using Mercedes as an example. He said, "The Mercedes team in total, is approaching 2000 people if you include the engine department. But the cost cap means they're gonna have to put people on different books, I think.
"So, there may be people moving to applied technologies, for example. And then maybe, they outsource stuff to their applied technologies. I'm sure there's gonna be a lot of moving stuff around under headings in the columns in your accounting going on in the next few years."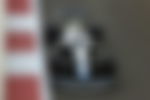 Hill: Williams grew massively since I left
The Briton, who won the world championship in 1996 with Williams, believes the team grew since he left in 1999. While answering a question related to his former team adjusting to the cost cap, Hill pointed out the importance of streamlining.
"They've got to streamline. They grew massively after I left F1," said Hill.
ADVERTISEMENT
Article continues below this ad
"When I was at Williams, we had 150 people, and that was one of the bigger teams. And when they got BMW, there was a massive growth in the size of F1 teams, and it went up to about 600. And then they moved factory as well. It was a huge expansion of teams," he further added.
With the cost cap for next season set at $140m for next season, Mercedes have a huge challenge on their hands for 2022. Besides sorting out their driver lineup, they need to ensure they stay competitive as well within the $140m cost cap.
ADVERTISEMENT
Article continues below this ad
WATCH STORY: Top 5 Williams F1 Liveries of All-Time
Trending Stories