Former F1 Champion Questions Red Bull's Legal Threats to Mercedes & Lewis Hamilton
Published 07/29/2021, 5:30 AM EDT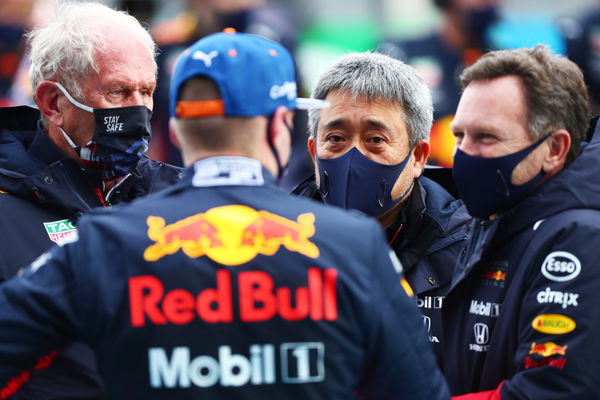 ---
---
Red Bull still haven't quite recovered from the wounds that they received at the British GP when Lewis Hamilton took out Max Verstappen to claim victory at Silverstone.
ADVERTISEMENT
Article continues below this ad
The Milton-Keynes-based outfit are taking measures to ensure that Hamilton receives a harsher penalty for causing their prodigy to crash. In fact, it is reported that Dr. Helmut Marko, the team's advisor, is going to take legal action against the seven-time world champion.
However, the '96 world champion, Damon Hill isn't a big fan of the tactics that Red Bull are using; he feels that there is a sense of danger that all drivers willingly accept once they are behind the wheel.
ADVERTISEMENT
Article continues below this ad
Hill feels that Red Bull knows the danger the sport posses
Speaking on an episode of the podcast, F1 Nation, Hill said, "Helmut Marko said some sort of message was coming out saying he might be looking at some legal angle to this."
" But I mean if you do that, it is motorsport, where are you going to end up if you get lawyers suing each other for car crashes in motor racing? We will be tied up in red tape for the next 100 years.
"It is a problem that has been looked at. If somebody was to get hurt, is there a civil claim or even a criminal one in our sport?"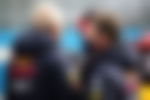 He added, "My view has always been that you enter the arena, once you've enter the arena, you have accepted the terms and the understanding there is, in that arena, as to how it is conducted."
"It is gladiatorial. Somebody is going to get hurt, whether it is emotionally or physically. These things are going to happen when you put cars on tracks, go that fast and get hot-headed young guys who want to be the best. It is going to happen."
"You have to say that nobody in that arena can complain about the outcome. You understand the terms when you enter that arena," Hill concluded.
Watch Story: Mad Max: Verstappen's Angriest Rants on Team Radio
Can Verstappen bounce back at the Hungaroring?
ADVERTISEMENT
Article continues below this ad
The Dutch driver ended his British Grand Prix with a horrific accident due to a crash with Hamilton. However, the 23-year-old, admittedly bruised, is looking to grab a win for his Milton-Keynes-based outfit in the upcoming race weekend.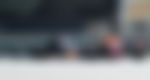 Verstappen is well aware that his arch-rival Hamilton is also looking to seize a victory for Mercedes. However, the Red Bull prodigy is motivated as he still holds the lead in the title race, and will do everything in his power to prevent Lewis from stealing that lead.
ADVERTISEMENT
Article continues below this ad
Hence, Max is hoping to keep the seven-time world champion in his rear-view mirrors as he zips around the track, aiming to grab twenty-five points and retain his lead in the championship.