Former F1 Driver Accuses Ferrari of Copying Red Bull for its 2020 Car
Published 06/11/2020, 8:28 AM EDT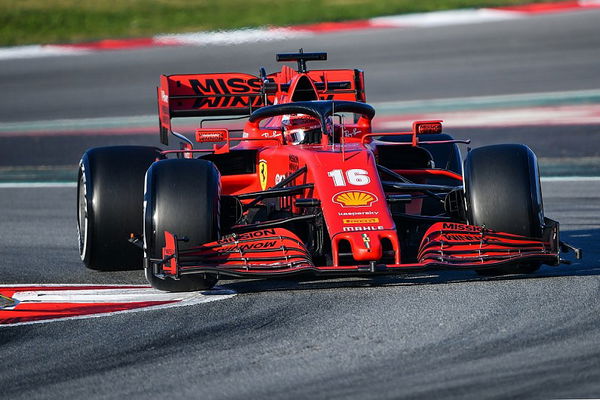 ---
---
Last season, many teams had questioned the legality of the 2019 Ferrari engine. After numerous concerns raised by other teams, the FIA conducted an investigation into the matter. The result was never revealed to the public. Instead, the FIA published a statement saying that they had sorted everything with Ferrari internally. However, fast forward to the winter tests in Barcelona, earlier this year, the Scuderia team looked drastically off the pace. Some have accused the Scuderia team of sandbagging, but one wonders if there can be such a big difference.
ADVERTISEMENT
Article continues below this ad
Former f1 driver, Marc Surer believes that the 2019 Ferrari engine was indeed illegal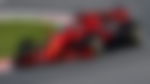 ADVERTISEMENT
Article continues below this ad
The former Brabham driver was in conversation with F1-insider.com. When asked who is the frontrunners for the upcoming season, Marc Surer said, "Basically nothing will have changed significantly in the balance of power in the tests in February. It was clear to see that Mercedes and Red Bull set the pace while Ferrari was lagging behind. They had to reduce the engine due to the FIA restrictions, which was clearly noticeable in Barcelona. Ferrari lacked top speed."
ADVERTISEMENT
Article continues below this ad
Surer echoed Red Bull's chief advisor, Helmut Marko's sentiment. Marko had said, "We expect a duel between us and Mercedes. In our opinion, Ferrari is not at the top level to be among the front runners."
Furthermore, Surer said, "Ferrari has a new vehicle concept with a slightly higher rear. They copied the system from Red Bull chief designer, Adrian Newey. Such a car is difficult to understand. It takes a lot of experience and kilometres that Ferrari didn't have. Even the best simulator cannot make up for this shortcoming."
By the looks of things, The Prancing Horse may have a difficult season up ahead. They'll be desperately hoping that the new upgrades to the SF1000, will help them bridge the gap on the track. However, we'll soon find out where the likes of Ferrari, Mercedes and Red Bull stand, once the F1 season begins.
ADVERTISEMENT
Article continues below this ad