Former F1 Driver Definite Sebastian Vettel Will Be at His Best at Aston Martin
Published 01/17/2021, 1:15 AM EST

Follow Us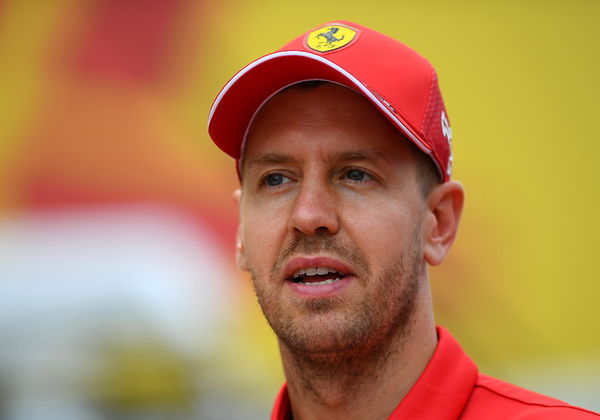 The last few seasons, and 2020 in particular, have not been kind for Sebastian Vettel. The underlying problems with the Ferrari SF1000 led to a horror personal season for him, denting his self-confidence a little in the process.
All that is in the past, with the German now heading to Aston Martin F1. Rebranding from Racing Point, he will have clear objectives to attain with renewed machinery at the team.
Former F1 driver Hans-Joachim Stuck offered his thoughts on Vettel. In his opinion, he feels the four-time champion has not forgotten how to drive, and is a matter of time before good results start appearing again.
ADVERTISEMENT
Article continues below this ad
Sebastian Vettel has motivated himself again, thinks Stuck
Speaking in an interview, Stuck stated, "Sebastian has certainly not forgotten how to drive. I thought it was cool when he got Leclerc to be his teammate who ironed him." (translated via Google Translate)
"I also know the feeling when a boy shows you where to go. But that he has motivated himself again to beat him again, that is already strong."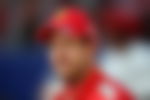 It became clear that Ferrari trusted Charles Leclerc as the future of the team, and soon after Vettel had to start his own seat search. With Aston Martin, Vettel has a chance to once again showcase his talent, which binds his reputation.
"I think he will feel more comfortable with Aston Martin. There he is being courted more and there he can surely be able to achieve top performances again," concluded Stuck.
ADVERTISEMENT
Article continues below this ad
The Aston Martin-Vettel combination will be an exciting one to look out for
A new team with new expectations means the 33-year-old has an opportunity to establish himself as a star driver once again. Racing Point's progress will bode well, considering much of the car stays the same for the upcoming season as well.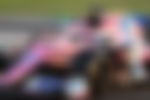 Vettel's racecraft, along with his off-track feedback and intelligence, are key aspects to his profile. Coupled with Racing Point's own efficient way of working, this truly seems like a match made in heaven.
ADVERTISEMENT
Article continues below this ad
That said, one cannot say much until the car first makes its way out to the track for testing. Whatever the stakes, Vettel's desire to reach the top again will play an instrumental role in Aston Martin's success.