Former F1 Driver Hammers Nikita Mazepin for Bahrain GP Q1 Antics
Published 03/28/2021, 3:29 AM EDT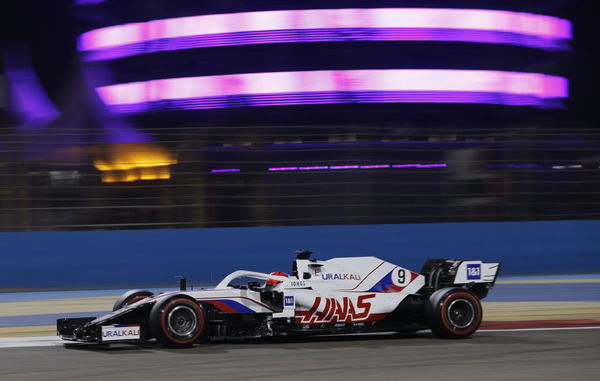 ---
---
Nikita Mazepin is set to make compete in his debut Formula One Grand Prix this Sunday. However, it has not gotten off to a good start as he spun during the qualifying session on Saturday.
ADVERTISEMENT
Article continues below this ad
The Haas driver broke the Gentleman's code by overtaking Sebastian Vettel and the others in the queue warming up for the quickest lap. He then spun at turn one.
Mazepin will now start last on the grid for the opening race while his teammate, Mick Schumacher, will start 19th. The American team hope that they can perform better the lights go out on Sunday.
ADVERTISEMENT
Article continues below this ad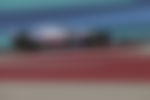 Nikita Mazepin ruins the first qualifying session by spinning on turn one
While trying to put in some laps around the Bahrain circuit, Mazepin overtook the other driver who was preparing themselves for the quickest lap.
Former F1 driver Jolyon Palmer wasn't impressed. "So Mazepin has broken the Gentleman's code, basically, wait your turn and everyone gets a lap gone past all the champions in the final corner and then he is done to the first corner and spun."
"Causing them not be able to go fast, way to make yourself public enemy number one on your debut," Palmer added.
Mazepin says a brake issue caused him to spin around the track
The Hass driver didn't have the best time around the track in Bahrain, he mostly spun around. He said, "Obviously the temperature dropped down, the wind has turned around and these Formula 1 cars are very wind-affected."
Mazepin added, "I struggled, I had an issue with brake-by-wire and I locked up the rears, not sure why, in turn, one. I guess the pedal just went long. So we need to look into that, something I didn't expect and shouldn't happen.
"I didn't have it driving in the tests and free practice, so hopefully that won't happen tomorrow.
ADVERTISEMENT
Article continues below this ad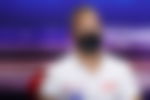 Starting at the back of the grid, this isn't really the debut GP that the Russian would've hoped for.
What are your expectations from the Haas driver ahead of his first race in Formula One? Let us know in the comments below.
ADVERTISEMENT
Article continues below this ad