Former F1 Driver 'Not Blown Away' by Nicholas Latifi
Published 03/10/2020, 5:50 AM EDT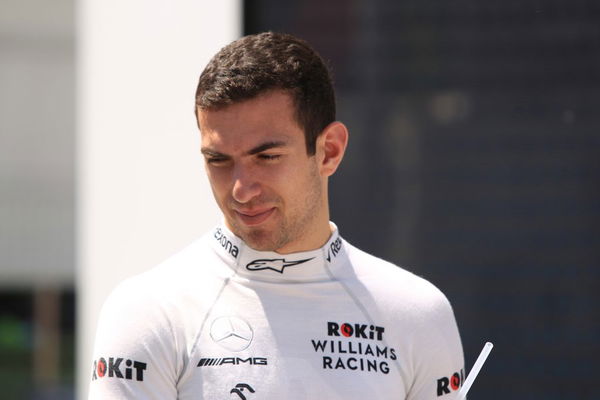 ---
---
Former F1 driver Giedo van der Garde believes Nicholas Latifi is undeserving of a seat in the sport. The Dutchman was critical of Latifi's past performances and had a few harsh words. The Canadian will debut in F1 this season.
ADVERTISEMENT
Article continues below this ad
Van der Garde unimpressed with Nicholas Latifi
Some fans liken Latifi's entry into the world of F1 with that of Lance Stroll's. Like Latifi, Stroll debuted for Williams in 2017 and fans were vocal in their criticism. Many believe Stroll was picked due to money over merit. This may be partially true but Stroll isn't that bad.
ADVERTISEMENT
Article continues below this ad
The 2017 Williams F1 car was mediocre at best and Stroll still managed to get a podium for the team as a rookie. Furthermore, Stroll has displayed flashes of brilliance in tricky qualifying sessions and does perform well on race days. Yes, he's no Lewis Hamilton but claiming Stroll isn't good enough for the sport is a bit too harsh.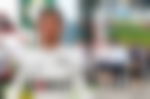 Following in Stroll's footsteps, Latifi will be making his F1 debut for Williams in 2020. He does bring in good sponsorship money, which is a lifeline for the struggling British team. However, Latifi's no slouch in a race car and he's proven the same in F1's feeder series.
In the 2019 F2 season, Latifi picked up 4 victories and finished runner up in the Drivers' Championship. With 3 Formula 2 seasons under his belt, the Canadian has some amount of racing experience coming into F1.
However, Giedo van der Garde is of the opinion that Latifi will struggle against teammate Russel and fail to perform. Speaking to Formule 1, the Dutchman said:
"I don't think he (Latifi) is good enough and will have a really tough time with Russell,"
ADVERTISEMENT
Article continues below this ad
"I can only see Russell going up as he is a great talent, which he proved in Formula 3 and Formula 2. Latifi is in Formula 1 now, but we also know that he is bringing a lot of money that will ensure Williams' survival."
"I am not blown away by (Nicholas) Latifi as a driver."
A questionable analysis considering the fact that Latifi hasn't even entered an F1 race. All eyes will be on the Canadian rookie as he steps into an F1 car for his first race in Melbourne.
ADVERTISEMENT
Article continues below this ad
F1 returns with the Australian Grand Prix on March 15.