Former F1 Driver Tips Red Bull to Cause Mercedes Some Headaches in 2021
Published 02/13/2021, 4:45 AM EST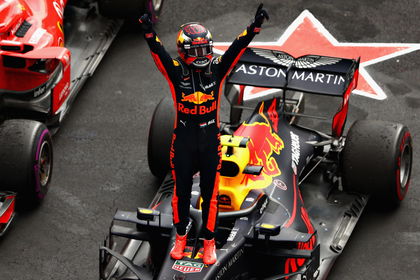 ---
---
Mercedes are undoubtedly the favorites to win what will be their eighth world title in 2021. The Silver Arrows not only have the best car on the grid but also the best driver – Lewis Hamilton. The duo has achieved total domination over the grid, and only a few expect them to be challenged this year. However, former F1 driver Robert Doornbos believes Red Bull can ask them a few serious questions.
ADVERTISEMENT
Article continues below this ad
Doornbos, a former Red Bull driver himself, believes that the acquisition of Sergio Perez could be a game-changer for the Milton Keynes-based outfit.
He said (translated via Google), "Mercedes has of course started developing the car quite early for this year, but Red Bull was also able to start on time this time, because they still easily finished second among the constructors.
ADVERTISEMENT
Article continues below this ad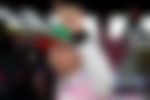 "This season they drive with a kind of further development of what they had last year. In addition, they (Red Bull) now have a very strong second driver, who can also make it a bit difficult for Lewis Hamilton. So I don't expect Mercedes to start the year very relaxed.
"But of course they remain the favorite."
For the last few seasons, Max Verstappen has been waging a lone war for Red Bull at the front of the grid. More often than not, his teammate would be lagging behind, unable to engage the Silver Arrows in a 2 v 2 battle. As a result, the Brackley-based outfit has had the upper hand in making strategic calls.
Perez, who finished the season as the 'best of the rest,' should address Red Bull's concerns.
Also: WATCH: Behind the Scenes of Sergio Perez's Fascinating Red Bull Factory Tour
Doornbos believes Red Bull need to focus more on developing their car
The Dutchman believes Verstappen could well be in the mix to win his first championship this year. However, he is also of the opinion that had Red Bull designed a better car, both in the sense of being faster and more reliable, Verstappen would already have won a title or two.
He said, "There has been that opportunity every year. If the car had been a bit more reliable last season, Max would have been in the title fight that year.
ADVERTISEMENT
Article continues below this ad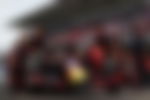 "It all has to do with how much more performance they can get out of the car and the engine and whether that is not at the expense of reliability. Look at Mercedes: they have a car that is bloody fast and as reliable as a tank. They will have to fully focus on that at Red Bull and Honda."
With car development frozen for this year, Red Bull wouldn't be able to do much to improve their machine. However, they may well take some heart from Mercedes' supposed engine reliability concerns.
ADVERTISEMENT
Article continues below this ad
Only time will tell if fans get to witness a title challenge in 2021.