Former F1 Driver Vouches for Lewis Hamilton's 2022 Campaign
Published 03/09/2022, 1:40 PM EST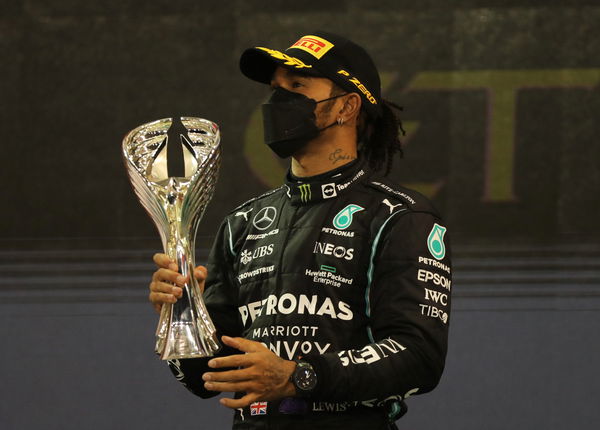 The fans witnessed a dramatic end to the Formula season in 2021. Lewis Hamilton experienced the thrills and spills of racing in the Abu Dhabi Grand Prix. However, it was Verstappen who ended up winning the Championship.
ADVERTISEMENT
Article continues below this ad
The aftermath saw Mercedes protest and appeal to the outcome of the race. In addition, there were rumors that the seven-time World Champion might quit Formula One. But, he has put the rumors to bed and returned to the center stage.
ADVERTISEMENT
Article continues below this ad
After making his comeback, The British driver said he never thought about retiring and now feels more determined to prove the naysayers. Former racing driver, Anthony Davidson, also feels that Hamilton will fight for the title again.
Hamilton Is Determined Ahead of the New Season
Lewis Hamilton has dominated the sport in the recent time. He won his seventh World Championship in 2020 and was on course for an unprecedented eighth last year. However, Verstappen tipped him to win his first title in Formula One.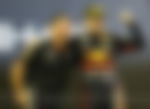 Hamilton spoke about the incident for the first time. He conveyed that it was a difficult time, and he decided to take a step back. The 37-year-old stated that he was around his family during the time he felt low.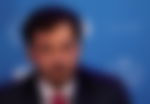 The British driver also admitted that he lost a little faith in the sport, but said he is still striving to win another World Championship. He added, "If you think what you saw at the end of last year was my best, wait until you see this year." 
Hamilton will be stronger than ever, according to Anthony Davidson
Former racing driver, Anthony Davidson, believes Hamilton will race hard with an aim to win the Championship. He stated, "When Lewis Hamilton comes out with a sentence like that, you have to take notice. He sure is fired up to win this thing once and for all and I think he'll be hard to beat."
Davidson senses that Hamilton will start the season with a strong mentality. And the seven time World Champion will try his best to avenge the 2021 season by defeating Verstappen.
ADVERTISEMENT
Article continues below this ad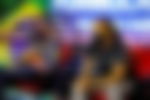 He added, "Let's not beat around a bush, he feels absolutely robbed as to what happened last year in Abu Dhabi, he wants to come out with a dominant car and he doesn't even want to see Max on track, I'm sure."
WATCH THIS STORY – From Lewis Hamilton to the Miz: When F1 & WWE Crossed Over
ADVERTISEMENT
Article continues below this ad
Former F1 driver Karun Chandhok also feels that the result in Abu Dhabi Grand Prix would have hurt Hamilton. But this will in turn will bring out the best in him. He also thinks that Hamilton will be determined more than ever to win his 8th World Championship.
Hamilton and Verstappen's battle for the top spot served a treat to the fans last year. With Hamilton returning with a fighter pilot mentality, can he beat Verstappen this time? Only time will tell.