Mercedes star Lewis Hamilton already bagged 6 Formula One world championships. So, for the 2020 season, the British driver is gunning for Michael Schumacher's record of seven Formula One world titles. To that end, former McLaren and Red Bull driver, David Coulthard, believes that Hamilton can do it.
Hamilton's 2019 championship is also his third consecutive drivers' title. This puts him within sniffing distance of Ferrari legend, Schumacher. So now, the British driver heads into the 2020 season as the driver to beat. This is why Coulthard believes that Hamilton stands a chance of equalling the German legend.
"It's certainly on the cards, isn't it?" Coulthard told Omnisport. "Lewis Hamilton is an exceptional driver, he's a great asset for Mercedes. He's had an exceptional run of grand prix championships. He's got the skills, he's got a great team."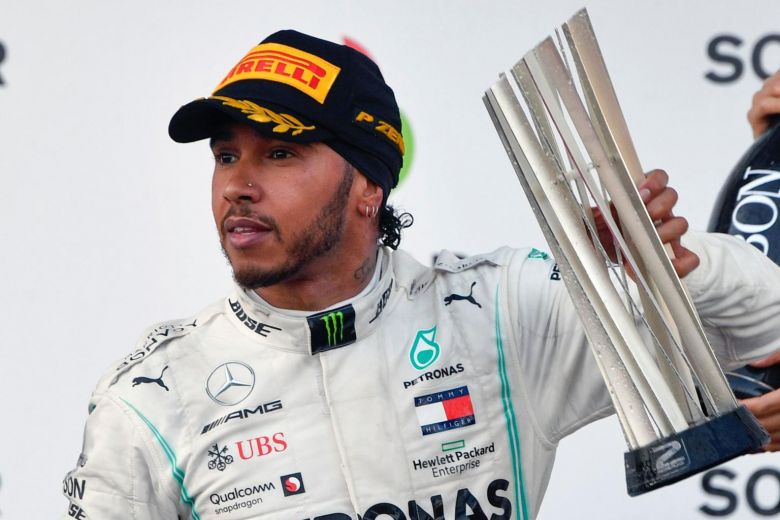 Pitting Lewis Hamilton against Michael Schumacher
Having raced aginst Schumacher, and taken a keen interest in Hamilton, Coulthard drew comparisons. He observed that the duo possess two different driving styles and ways to earn their success.
The Scottish driver opened up on Schumacher's ruthless streak, which was akin to the late great Ayrton Senna. The 13-time GP winner noted that Michael was willing to throw caution in the wind and go wheel-to-wheel.
On the other hand, Lewis Hamilton is far more calculated in his wheel-to-wheel combat. His spatial awareness is exceptional on those kind of situations, and is often careful to avoid any contact.
Furthermore, David Coulthard dismissed any talk of Hamilton jumping ship after the 2020 season. In other words, Coulthard thinks that it makes no sense for Hamilton to move on in 2021.
For now though, the 6-time world champion will be looking forward to the 2020 season to begin. Barring a drastic turnaround by Mercedes' rivals, they are on the road to another title double this season.