Former F1 Rival Explains How Ayrton Senna & Others Were Slow to React to Michael Schumacher's Rise
Published 06/12/2021, 9:48 AM EDT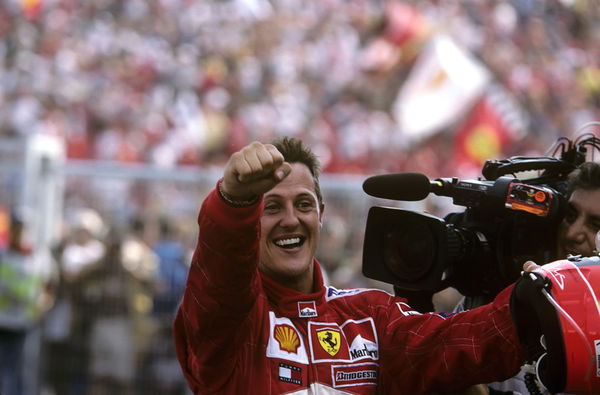 ---
---
Michael Schumacher is undoubtedly one of the greatest drivers in Formula One history. The German has won 7 drivers' titles in his career and was often one of the toughest rivals a driver could ask for. Former F1 driver Gerhard Berger knew that Michael had great potential from day one.
ADVERTISEMENT
Article continues below this ad
Berger even mentioned what Schumacher did that even Sebastian Vettel, Fernando Alonso, Alain Prost, and he couldn't do but the German did without breaking a sweat, and that is to win titles.
Berger knew that Michael Schumacher had great potential from the start
ADVERTISEMENT
Article continues below this ad
When asked by F1Insider.com about how difficult it was to challenge Schumacher, Berger said, "I quickly understood what was in store for us, but they resisted.
"He was an uncomfortable opponent from day one. We had him under control for two years, then no more. Of course, he was already great in my time, but when he really started to take off at Ferrari, I had already ended my career.
"When it comes to raw talent, Max Verstappen is probably above all. But it's not just about raw talent, it's about the whole package.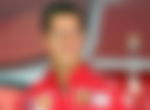 "That means: you not only have to be able to drive a fastest lap, but also to win a race. And then not just one race, but several and at the end a championship. And Michael did it perfectly.
"Above all. I am most fascinated by how he put Ferrari back on the road to success. Just ask me, Sebastian Vettel, Alain Prost or Fernando Alonso: We couldn't do it, even though we weren't nasal drills. 
"We won races with Ferrari, but we didn't make the breakthrough. Only Niki Lauda and Michael Schumacher managed that," Berger concluded. (Translated from German via Google)
What more did Berger say about Schumacher?
When Michael left Benetton to join Ferrari in 1996, Berger returned to Benetton where he had started his career. The car was built to Michael's needs, and Berger had a hard time getting the most out of the car.
He said, "That's right. But when I was young and at the height of my speed I wouldn't have noticed. Then I would have just got in, accelerated and really enjoyed this beast. 
"In 1995 I was already in the fall of my career and couldn't get used to how the Benetton was built to meet Michael's needs. Still, again: ten years ago that wouldn't have been a problem for me. I see it similarly with Sebastian.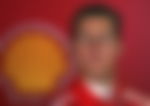 "More and more often he demands that a car has to match his driving style. This shows that he is already above his zenith in terms of speed and willingness to take risks. 
ADVERTISEMENT
Article continues below this ad
"With his rucksack of experience, he can still have three or four good years. In any case, I know how it was for me. I had my driving peak between 27 and 30. After that, things slowly went downhill," he concluded.
Many former drivers have shared what they thought about the 7-time world champion. Often showing respect for what he has achieved in the sport? Which one is your favorite let us know in the comments below?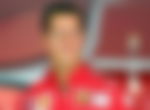 ADVERTISEMENT
Article continues below this ad