Former F1 Team Boss Cyril Abiteboul Linked to Renault Rival
Published 04/09/2021, 6:16 AM EDT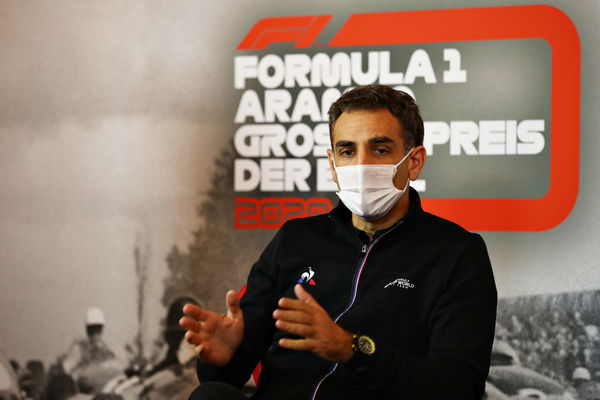 ---
---
Weeks after the 2020 F1 season concluded, Alpine officially introduced their re-branded racing team into Formula 1. However, the French outfit made quite an unexpected move by sacking their long-term team principal, Cyril Abiteboul.
ADVERTISEMENT
Article continues below this ad
It has been well over 3 months since the news broke out. And amid the silence surrounding the Frenchman's future, there is finally a rumor that could well break out into reality.
According to AS, Abiteboul is all set to return to the world of racing after taking a brief break since the Renault exit. Apparently, an offer has reached the hands of the 43-year-old from the sports car racing series – WEC (World Endurance Championship).
ADVERTISEMENT
Article continues below this ad
Reports suggest that Peugeot, who are all set to return to the Endurance Championship in 2022, have shown interest in the former F1 team principal.
Peugeot eyeing Abiteboul amid the Frenchman's availability after Renault sacking
Peugeot are currently tough competitors to their fellow French automobile manufacturing company, Renault, and their rivalry has been going on for decades.
Hence, someone who has spent most of his years at the rival French company would be a great asset to Peugeot and their future in racing.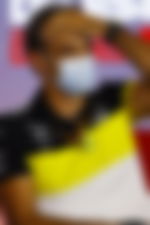 What's interesting is that the French outfit are already making a huge step amid their return to racing. They will not just be embarking on a journey in the Endurance Championship next season, but also the LMH Le Mans Hyper Car program as well.
Ultimately, if the talks go through, Abiteboul could potentially see himself working alongside his former F1 colleague, Kevin Magnussen, who is one of the 7 drivers to compete in the upcoming Le Mans racing.
Why Peugeot could be a viable option for Cyril Abiteboul
The Peugeot project could definitely be an interesting journey for Cyril Abiteboul. One might ask, why? Well, a lot may not be aware of this, but Stellantis, a recently formed multinational automotive organization, managed to tie multiple car manufacturing companies under their group.
ADVERTISEMENT
Article continues below this ad
This includes Peugeot and F1 racing team, Alfa Romeo. Hence, the Frenchman could turn up as a potential backup plan for the Italian racing team, if things deviate a bit from their desired goals.
But of course, that's just far-fetched speculation, and it entirely depends on whether Abiteboul brings his pen to the paper to initiate his contract with the returning racing team, Peugeot.
Hence, will the future portray the Ex-Renault boss lead their rivals, Peugeot in the Endurance Championship?
ADVERTISEMENT
Article continues below this ad