Former F1 World Champion Believes Sebastian Vettel Has a Reason to 'Laugh' Despite Ferrari 'Agony'
Published 12/17/2020, 11:41 PM EST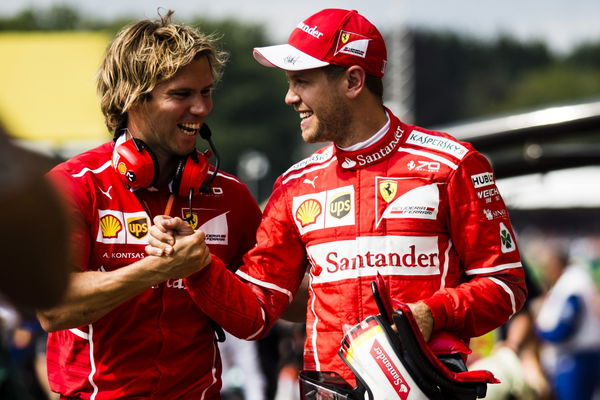 ---
---
Sebastian Vettel and Ferrari had one of their worst seasons together in 2020. The German finished a disappointing 13th in the Drivers' Standings while the team finished sixth in the Constructor's Standings, their lowest position in the last 40 years.
ADVERTISEMENT
Article continues below this ad
To cap it all off, they will not be together next year. Instead, Ferrari will have to seek redemption with another driver in Vettel's place.
Former F1 driver Jacques Villeneuve thinks that the German needs to put this rotten spell behind him. "It was a very tough year for Vettel. It was agony for him actually and he will be happy to go home. He can now recharge the batteries and start thinking about next year," Villeneuve said.
ADVERTISEMENT
Article continues below this ad
On the reasons for his failures at Ferrari, the Canadian opined that there were several factors. When he had the car to challenge for the Championship in 2018, he made too many mistakes and let the advantage slip away to Hamilton.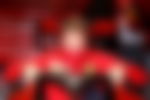 In 2019, Charles Leclerc came along and outperformed him. Hence, they decided to put all their eggs in the Monegasque's basket.
Elaborating on Seb's downfall, Villeneuve said, "Vettel has done everything for Ferrari, but in recent years you saw that Ferrari started doing everything for [Charles] Leclerc. Even the car was made for him."
"Vettel didn't get a good car this year, but he did get it from Ferrari in the past. But in those moments, he made too many mistakes. This year the problem was the team and the car, of course.
"Before that he was the hero and the one who had to help move Ferrari forward. After that it was all about Leclerc," the former champ added.
Why Villeneuve feels Sebastian Vettel still has a 'reason to laugh'
ADVERTISEMENT
Article continues below this ad
However, the Canadian believes it is not all doom and gloom for the four-time World Champion, and said, "Vettel can at least look at his bank account and laugh."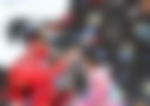 Another typically outlandish statement from Villeneuve, who is known in the F1 Paddock for his blunt remarks. Although there is an element of truth to his words here.
ADVERTISEMENT
Article continues below this ad
Vettel was paid an astronomical salary of around $40 million for this season. Hence, he does have a reason to at least smile. And maybe if he outperforms Ferrari in his Aston Martin next season, he can have a belly laugh too.