Former Ferrari Driver Believes Michael Schumacher Should Remain The Greatest F1 Driver Due To His "Fate"
Published 10/19/2020, 8:41 AM EDT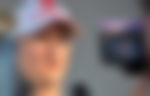 ---
---
Invariably, when a discussion about Formula 1 greats comes up, Michael Schumacher is right atop that list. And now with his recent success, Lewis Hamilton will also have a seat at that table.
ADVERTISEMENT
Article continues below this ad
While Schumacher was the king of the 2000s, Hamilton was the rightful emperor of the previous decade. The latter has laid his hands on 6 Drivers' titles so far, and is on course for a seventh this season.
Naturally, both personalities' fan bases will argue and debate about who the better driver is. After all, they are unmatched behemoths of the sport who are used to winning with dominance and style.
ADVERTISEMENT
Article continues below this ad
Lewis Hamilton and Michael Schumacher are absolute 'giants' of the sport
Former F1 driver Gerhard Berger was once a part of Ferrari, and raced in the sport for nearly 14 years. And he believes that he would have liked Schumacher to remain as the greatest F1 driver, for as long as possible.
Berger is quoted as saying, "Simply because of his fate. Which is so dramatic that tears almost come to you every time you think about it or talk about it." 
"Lewis Hamilton is a very special racing driver. He has simply proven countless times that he deserves these World Championships."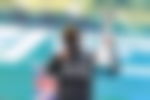 "I think this is a battle between two giants that we will all discuss on the same level for many years to come. I think these are two such giants that you just have to let it go, that they are the people in our sport who have shaped the sport the most." stated Berger (translated from Google Translate).
Indeed, both drivers were special in their own way and fought through hurdles to attain glory. It is sometimes startling to consider how similar Hamilton and Schumacher are in so many ways.
Hamilton could end his career with even better records
The realization that Hamilton matched Schumacher's record at Nurburgring has now started to sink in a little bit. But what is unbelievable, is that Hamilton could take a few more steps in cementing his legacy.
ADVERTISEMENT
Article continues below this ad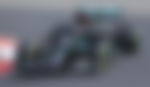 Whether it is championships, race wins or podium finishes, Hamilton could surpass them all. But, everything hinges on how long he would stay with Mercedes. Or for that matter, in Formula 1.
Regardless, the combined greatness of these two superstars would be unrivaled for a long time to come. Until of course one day, someone even better comes along, to beat these feats.
ADVERTISEMENT
Article continues below this ad