Former Ferrari Driver Makes Prost-Senna Comparison to Max Verstappen & Charles Leclerc's F1 Rivalry
Published 01/31/2021, 2:35 PM EST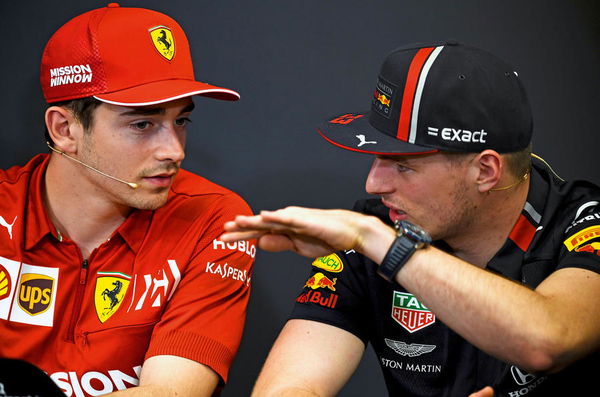 Things got fairly heated between the likes of Max Verstappen and Charles Leclerc this season. And they reached a boiling point when Leclerc crashed into Max in Sakhir and took both of them out of the race. They also took a few verbal shots at each other.
ADVERTISEMENT
Article continues below this ad
This whole situation seems like déjà vu for a certain former Ferrari driver who is none other than Gerhard Berger. The Austrian plied his trade alongside Ayrton Senna in the early 90s at McLaren. So, he has firsthand experience of his personality along with that of his bitter rival, Alain Prost.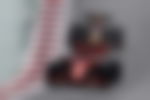 He thinks that the two future World Champions mirror them. "I see their rivalry as that of Ayrton Senna and Alain Prost." He believes Charles is akin to the 'professor' Prost while Max displays shades of Senna.
ADVERTISEMENT
Article continues below this ad
"Charles is a calmer person inside the car, driving feeling less emotion. Verstappen on the other hand is very aggressive, a bit like Ayrton. I can't tell you who would win between the two," said Berger.
Berger is putting his money where his mouth is by making another bold proclamation regarding these two, "Charles Leclerc and Max Verstappen would have become world champions with the Mercedes of last season."
Are Max Verstappen and Charles Leclerc better than Lewis Hamilton?
However, he isn't insinuating anything in respect to Lewis Hamilton with this remark. He is simply highlighting the superiority of the machinery he has at his disposal. On the contrary, he thinks that the Briton is a level above his younger peers.
ADVERTISEMENT
Article continues below this ad
"Leclerc and Verstappen are two excellent drivers, but Hamilton remains the most complete and competitive within the starting grid.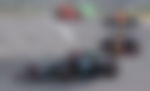 "He always knows how to perfectly read the situation and makes the most of his car every race lap. He manages to exploit the tires optimally, bringing them back to temperatures in a short time after a safety car regime."
ADVERTISEMENT
Article continues below this ad
Hopefully, Berger's prophecy is right to some extent regarding Leclerc and Verstappen. A rivalry like that could uplift F1 in the near future. They will certainly have some battles in the future if not like Prost and Senna.