Former Mercedes Executive Director Reveals the Turning Point in Lewis Hamilton's F1 Career
Published 10/17/2020, 8:21 AM EDT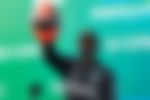 ---
---
There is no doubt about the amount of talent and skill that Lewis Hamilton possesses. Ever since he stepped foot into an F1 car, the Briton's prowess was evident. After all, no ordinary driver finishes second in the championship in their debut season and then goes on to win the title only a year later.
ADVERTISEMENT
Article continues below this ad
However, the 6-times world champion has never rested on his laurels and continues to improve year on year. In fact, at the moment, it's incredibly difficult to fault Hamilton. He has gone on to achieve incredible consistency and has a knack for putting in flawless performances week in and week out.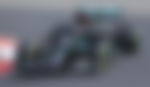 Nevertheless, there was a turning point that led Hamilton to become the incredible driver that he has. According to Paddy Lowe, Mercedes F1's former executive director, that turning point came after 2016. After Nico Rosberg beat Hamilton to the championship.
ADVERTISEMENT
Article continues below this ad
Featuring in the latest 'At The Controls' podcast, Lowe said, "I saw a turning point at the end of 2016 where he closed down one of his weaknesses in a very significant way.
"He lost in 2016, against Nico. Nico is an absolutely terrific driver, very, very deserving of that championship. (He is) the best match actually that Lewis has seen."
Lowe reveals what Lewis Hamilton changed in his mental side to the game
Lowe said, "But the thing Lewis learned from that was that he needed to be absolutely consistent and leave nothing to chance at all.
"Up to that time, he'd been a little bit reliant on his talent and there would be the odd race where he was not quite 100% in the game.
"What I have seen since he lost to Nico in 2016 is that he leaves nothing on the table at all in any race. And that's really made him unbeatable."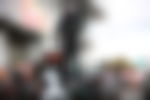 Truth be told, he really has become unbeatable. Since 2016, Hamilton has won three consecutive F1 campaigns, that too by quite a margin. Moreover, he seems well set to make it 4 by the time the 2020 season wraps up.
ADVERTISEMENT
Article continues below this ad
Hamilton currently sits atop the Drivers' Championship table with 230 points, 69 points ahead of teammate Valtteri Bottas. Having equaled Michael Schumacher's win record in Germany, Hamilton will want to surpass that in Portugal.
His form this season suggests that he is well placed to do just that. But can the Algarve circuit throw a spanner in the works? We'll find out on October 25.
ADVERTISEMENT
Article continues below this ad