Former Team Boss Names the Key F1 Trait Shared by Fernando Alonso and Michael Schumacher
Published 02/23/2021, 3:15 AM EST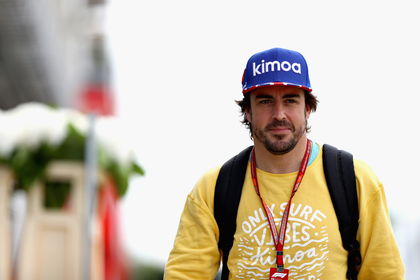 ---
---
Fernando Alonso is making a comeback to the F1 grid after two years. Having worked with Michael Schumacher at Benetton, Flavio Briatore, Alonso's guide, believes that there are a lot of common traits between Alonso and the German legend.
ADVERTISEMENT
Article continues below this ad
Briatore talked about the similarities between the two and what makes them stand out from the rest of the grid.
"When you have the talent, it's the same with Schumi.
ADVERTISEMENT
Article continues below this ad
"The talent is something very special because all the drivers in Formula 1 are quick. The line to be a superstar good driver is very thin. Fernando and Schumi, whenever you put in the computer, you know, doing the simulation with the race."
"Fernando was doing the same time.
"The preparation for the race with Fernando and Schumi is that the computer tells you what's going on. The consistency in their lap time was very impressive by Schumi and by Fernando," he explained.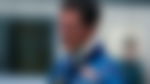 Fernando Alonso and Schumacher's motivation was the same, claims Briatore
Formula 1 is physically very taxing on a physical being. The players experience incredible amounts of G-force while within an F1 car cockpit. Briatore explains the importance of physical and mental strength in an F1 driver and points out the motivation of both the drivers.
ADVERTISEMENT
Article continues below this ad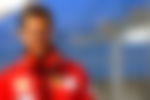 "Their motivation was the same. Schumi made everybody go to the gym. Michael was forever in the gym and when Michael was finishing the race, [he] was not sweating. Fernando as well," Briatore recalled.
Alonso met with an unfortunate accident while cycling earlier this month. This led to uncertainty over the former champion's much-awaited comeback, with fans questioning if he'd recover in time for the season. However, he has since been discharged and is back to training.
ADVERTISEMENT
Article continues below this ad
Do you see any similarities between Schumacher and Alonso? What is your opinion on Briatore's comments?