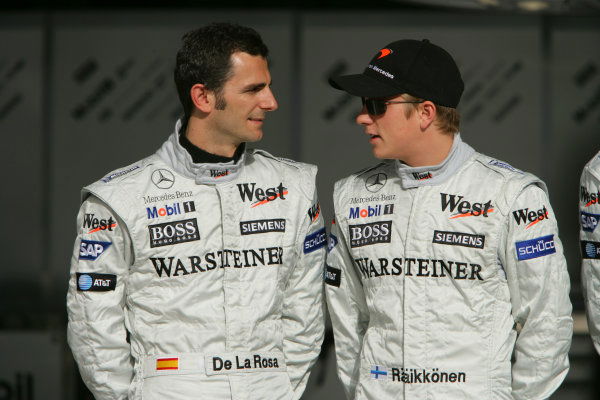 Pedro de la Rosa has shared a team with Kimi Raikkonen on two events during his career in Formula 1. The Spanish driver shared structure with the Finn during his time as a McLaren tester. Later, as a Ferrari tester, having the option to break down the qualities and shortcomings of the Formula 1 world champion in the 2007 season.
The former driver discusses the fundamental disadvantage that Kimi Raikkonen has and that has been shown all through his games profession in the head classification. He guarantees that the Finn is a truly quick driver. Yet, his shortcoming lies in the little capacity he needs to adjust to vehicles that are not just as he would prefer.
A limit that Lewis Hamilton or Fernando Alonso have in an amazing manner. Kimi Raikkonen has not figured out how to have it. Subsequently, in certain phases of his games vocation, he has given a noteworthy drop in performance.
As indicated by previous Formula 1 driver Pedro de la Rosa, world champion Kimi Raikkonen is a lesser driver than two other titleholders: Fernando Alonso and Lewis Hamilton. De la Rosa can talk as a matter of fact since he has worked with every one of the three men at McLaren.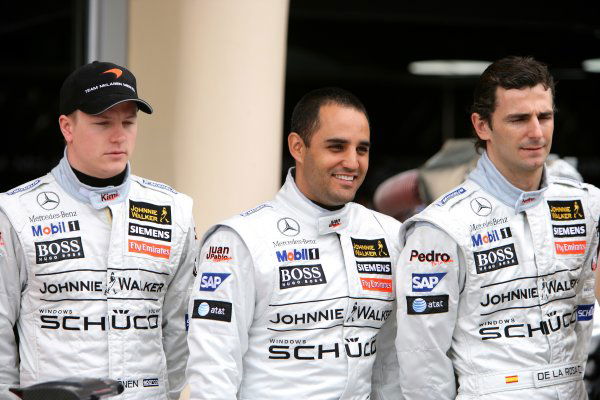 "Kimi Raikkonen can't adapt": Pedro de la Rosa
In a discussion with the Finnish site Iltalehti, Rosa has talked about the ability of Kimi Raikkonen with that of Alonso and Hamilton. Furthermore, the Spaniard, who has worked with every one of the three drivers in his McLaren days, comes with a surprising conclusion in his analysis.
"Kimi is very fast," the Spaniard told Iltalehti. "He is a world champion. But he needs certain cars with a stable front for his style of driving, otherwise, he will not adapt.
"That is his difference from Hamilton and Alonso," de la Rosa added. "Give Fernando any car, and he will show speed. Those drivers are able to adapt.
"Kimi does not know how to adapt. In 2005 and 2006 at McLaren, we worked with Michelin. Montoya and I were having problems but Kimi was very fast.
"Under certain conditions, Kimi is as strong as Alonso and Hamilton. But they are higher up because not every car behaves the way that Kimi needs it to."
Abhay Aggarwal
I am an avid follower of Formula One, Baseball, Cricket, and Lawn Tennis #MercedesAMG #Yankees