Formula 1 Drive to Survive Season 4 Review: Has the Latest Season Lived Up to the Fans' Expectations?
Published 03/12/2022, 2:01 AM EST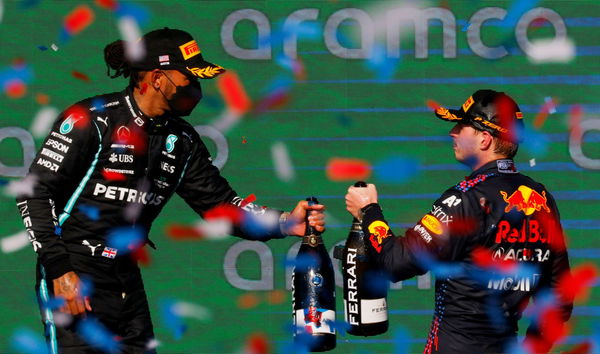 The fourth season of Formula 1: Drive to Survive is out and fans are already swarming to Netflix to catch a glimpse of what the latest season has to offer. It is safe to say that seasons 1 and 2 were quite exhilarating, and they managed to get some new eyes on F1.
ADVERTISEMENT
Article continues below this ad
However, seeking more content, the famous docuseries took a slight detour with its third season, which showcased events surrounding the 2020 F1 season. Although DTS hit jackpot with new-age Formula One fans, the older fans weren't necessarily pleased with how the producers portrayed several incidents and rivalries.
Furthermore, Max Verstappen's decision to not star in the follow-up season only caused a heavier blow to the filming crew. They needed the Dutchman considering his major contribution to pulling off such a nerve-wracking 2021 F1 season.
ADVERTISEMENT
Article continues below this ad
Hence, there was more pressure on the producers to deliver in this do-or-die fourth season. But, have they managed to pull Drive to Survive out of the pitfall?
The strange absence of Sao Paulo GP
Ten episodes were all they had to cover both off-track and on-track events surrounding the whole of the 2021 season, which also comprised the longest racing calendar. Hence, some disappointments were imminent, as the producers would obviously have to cut short several interesting moments from the season.
And the level of disappointment entirely depended on what they choose to erase from the fourth season of DTS. On that note, a huge shock came in the way of Lewis Hamilton fans; and DTS decided not to show anything from the Brazilian Grand Prix, which arguably witnessed Hamilton's greatest-ever comeback drive in his decade-long F1 career.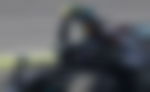 The controversy-ridden weekend in Sao Paulo was nowhere to be seen. And one must say it is indeed a shame. From Verstappen touching the rear wing of W12 to Hamilton's disqualification from the qualifying session, a lot were yearning for some behind-the-scenes from this particular Grand Prix.
Watch Story: From Lewis Hamilton to the Miz: When F1 & WWE Crossed Over
More TV drama again in this Formula 1 season
Before hitting 'play' on Drive to Survive, we'd suggest the ardent F1 fans look at it as a mere entertainment show and not expect any kind of realism. Of course, even in that case, several episodes did manage to keep our eyes glued to the screen, but sometimes, it just felt like a stretch.
It yet again felt like there just wasn't enough content for the producers to showcase. And rather, repetitive words from both Christian Horner and Toto Wolff being the tough pair, looking for victories and ultimately the championship title.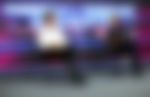 Meanwhile, Daniel Ricciardo, Lando Norris, and a few others occasionally show up to lighten the mood amidst the intense voice-over for the championship rivalry. And finally, there was an episode (4) dedicated exclusively to Haas and the Mazepin duo, where it feels like DTS desperately wants us to empathize with the Russian driver.
Then, there is episode 7, which focuses on the new kid, Yuki Tsunoda, and Esteban Ocon. And it is reasonable to say that this is one of the few episodes that manage to keep the viewers entertained. But, all in all, a bitter-sweet ride for the fans.
Watch it as though you've never watched the 2021 Formula One season. Maybe, that could help a bit in upping the excitement level!
ADVERTISEMENT
Article continues below this ad
Verdict for Formula 1: Drive to Survive season 4?
A decent comeback from DTS with the latest season, yet not enough to impress the wide range of F1 fans. The show is still going downhill, but season 4 looks like a damage limitation as of now, thanks to the numerous never-seen footage and refreshing new faces on the grid including Mazepin, Schumacher, and Tsunoda.
Hence, with season 5 certainly on cards, the producers need to do something miraculous to save the show. And if not, well, the end result could be awry!
ADVERTISEMENT
Article continues below this ad
Rating: 6/10
Click here to watch Drive to Survive.