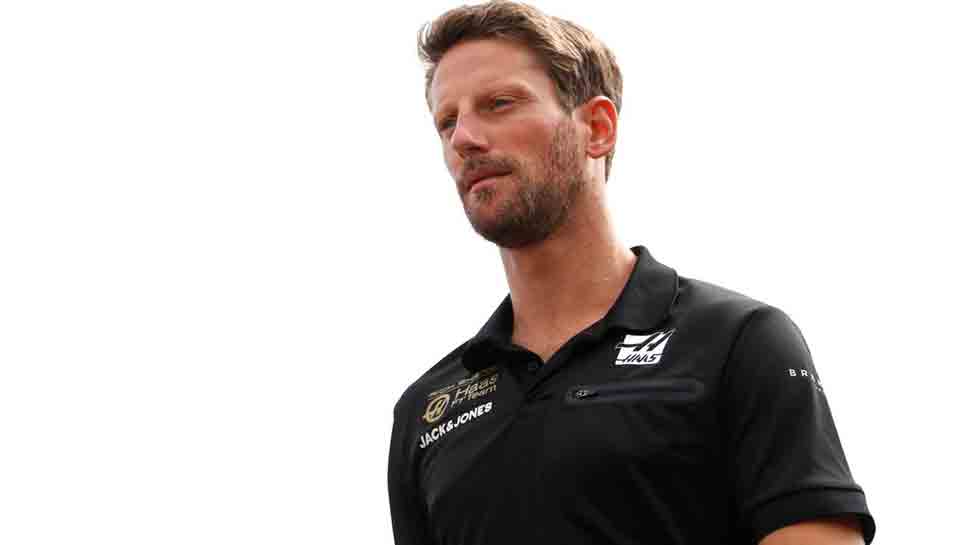 Haas F1 driver Romain Grosjean recently reflected on the state of affairs in Formula 1. Needless to say, the French driver is not too impressed. The 33-year old confessed that Formula 1 is becoming less of a sport, and more or a glorified show.
He highlighted the competitive gulf between teams as the primary culprit. Grosjean even likened it to "asking Roger Federer to go with a ping-pong racket to Roland Garros".
The Frenchman has been in F1 for 9 years, including a brief stint at Renault to replace Nelson Piquet Jr. Out of a 164 grand prix starts, he has amassed 10 podium finishes and came close to winning in 2012 and 2013. However, ever since he joined Haas F1 in 2016, though they punched above their weight, a win was still lightyears away.
Ahead of the 2020 season, the 33-year old opened up on his future in Formula One. He confessed that he may have to retire without a race win under his belt.
Romain Grosjean mused to Motorsport.com, "I think, we call Formula 1 a sport, is it a sport? I am not so sure. It's a show, but a sport is supposed to be fair and Formula 1 is not fair."
"It's very physical to drive a Formula 1 car, it's hard, it's demanding, it's a lot of effort going [in] from everyone, but it's like asking Roger Federer to go with a ping-pong racket to Roland Garros. He won't have a chance."
How did Romain Grosjean back his claim?
The Haas F1 driver cited Daniel Ricciardo as a prime example to prove that his claim was not unfounded. Ricciardo went from a race-winning team (Red Bull) to drive for Renault in 2019 campaign, and never festured on the podium even once.
Grosjean is the driver spokesperson, since he is the Grand Prix Drivers' Association director. He represented F1 drivers in the 2021 rule-making process and tried to help F1 fix a set of regulations aimed at closing up the pack.