'Four Quite Significant Changes Were Made' – Mercedes Reveal '21 Car's Performance Will Be Similar to 2019 F1 Car
Published 01/27/2021, 7:19 AM EST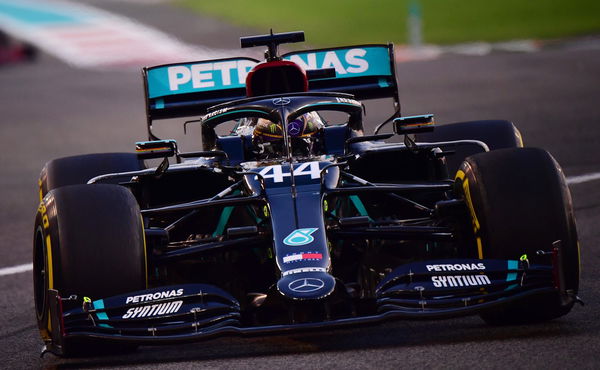 ---
---
The 2021 F1 season will be an intriguing one, to say the least. Due to the pandemic, the sport made the decision to freeze car development in order to cut costs. But on the other hand, new aerodynamic norms were introduced to alleviate the pressure on the tires. So, teams have had a difficult balancing act on their hands.
ADVERTISEMENT
Article continues below this ad
Even seven-time world champion Mercedes have had headaches to deal with concerning these topics.
Speaking about the changes made to their 2021 car, Mercedes' technical director James Allison gave the lowdown. He said, "Four quite significant aerodynamic changes were made last year in anticipation of this new season.
ADVERTISEMENT
Article continues below this ad
"First and foremost, there has been a triangular cut-out to the edges of the floor in front of the rear wheels. If you just chop that area off your car it'll take about a second a lap away from the car.
The second change "Was that the little fins and flicks that were on the rear brake duct were reduced in their span just by a few millimetres, but again they were very powerful devices, and that change lost a lot of performance from the car."
The third and fourth changes were also of a similar nature. The former involved reducing the size of the fences at the back of the car. The latter meant removing the number of slits at the front end of the floor near the bargeboards. Both these changes reduce the aerodynamic grip of the car.
Changes have regressed the car's performance, claims Mercedes F1's technical director
These four changes may hardly be visible. But that doesn't mean their effect isn't large.
Allison said, "The combination of those four effects in their rawest form just cut-off and trim back in a way that the rules require brings the performance of the car way back to sort of somewhere near 2019 levels."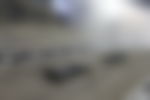 As if these challenges weren't enough, teams face another concern. This pertains to the tires that will be used this season. These new tires when tested in Abu Dhabi and Bahrain were given quite a low rating by the drivers who complained of low grip and slower speeds.
ADVERTISEMENT
Article continues below this ad
But despite limited knowledge of the new wheels, trust the German team to do their best in giving their drivers a top-notch car. After all, no team achieves total domination over the grid if they don't have an excellent crew of designers, technicians, and engineers.
It'll be interesting to see how all these changes affect the quality of racing. What all surprises lie in store for teams, drivers, and fans alike in 2021? We'll find out once the season gets underway on March 28.
ADVERTISEMENT
Article continues below this ad