Franz Tost Sympathises With F1 Teams Affected by Coronavirus
Published 03/03/2020, 12:58 AM CST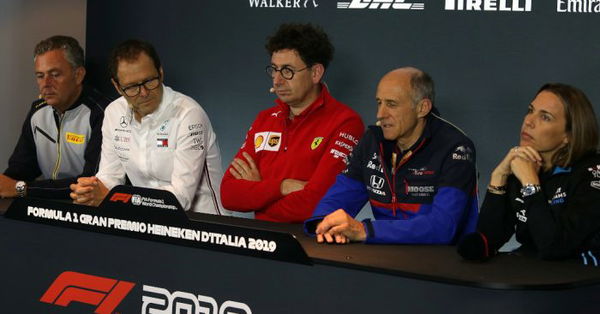 ---
---
AlphaTauri team principal Franz Tost believes it would be unfair to start the F1 season without all the teams. The Austrian was alluding to the Coronavirus outbreak in Italy, which has paralyzed a few teams. Italy is currently battling the spread of the deadly disease and has quarantined several localities.
ADVERTISEMENT
Article continues below this ad
Tost supports F1 teams affected by Coronavirus
This affects multiple F1 teams – which include AlphaTauri and Scuderia Ferrari. Apart from the F1 teams, Formula One's tyre supplier – Pirelli, is also based in Italy. Many countries have imposed travel restrictions to Italy and could potentially bar Italians from entering their respective nations.
ADVERTISEMENT
Article continues below this ad
Ferrari has already set conditions for their well-being before the first race. The Italian team is seeking assurances before departing, to prevent untoward incidents.
"What we will need is simply to have assurance before leaving. If there are any medical screenings, we need to know about them. You need to know exactly what's about. We need to understand what are the consequences in case of any problem." said Mattia Binotto, speaking to Motorsport.com
Binotto also stressed that the Scuderia's priority was its employees' health and safety.
Tost portrayed solidarity with the affected teams and reflected on the upcoming races.
"If [some] teams can't run for whatever reason, and I have not thought about this and also I'm not a decision-maker, but then I think it would be unfair to start the season,"
"This is a big disadvantage for whoever it is," said Tost, speaking to Motorsport.com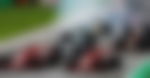 "Regarding Bahrain, if I'm informed right, people coming from Italy had a medical check and if they are not sick, if they don't have the coronavirus, then they can, of course, work in there. And I expect something similar with Formula 1."
ADVERTISEMENT
Article continues below this ad
F1 has cancelled the Chinese Grand Prix due to the outbreak of the disease. However, the epidemic could affect other events. The opening three rounds of the F1 calendar are under threat from the deadly outbreak.
As things stand, Formula One may also cancel the Italian Grand Prix.
For now, the Australian and Vietnamese Grand Prix are looking good to go. The Bahrain race is in a precarious situation, as the kingdom has clamped down on public gatherings.
ADVERTISEMENT
Article continues below this ad
the F1 season will officially kick off in Melbourne on March 15.