From Daniel Ricciardo to Fernando Alonso, Listing the Worst Career Moves in F1 History
Published 03/26/2020, 3:20 AM EDT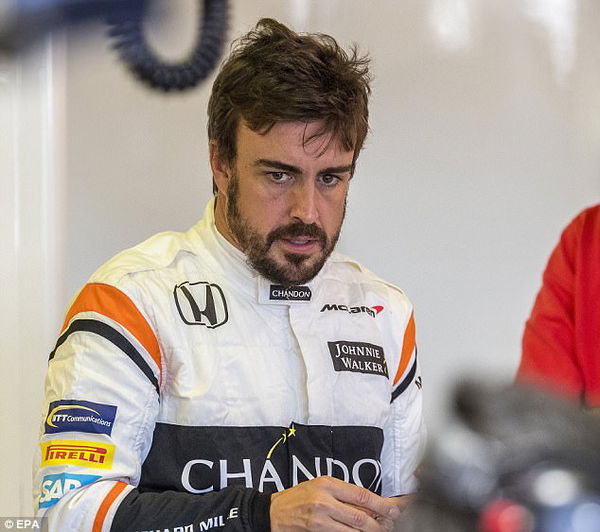 ---
---
Often there are times when drivers make the wrong choice in terms of choosing a team. Some may have wanted to switch to a faster team, others may have had a falling out with the previous management. Here we look at some of the worst F1 career moves in history
ADVERTISEMENT
Article continues below this ad
Worst F1 Career Moves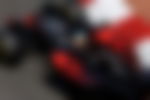 ADVERTISEMENT
Article continues below this ad
The Spaniard came to Ferrari as the new Messiah elect, one that could bring back the days of dominance of the Michael Schumacher era. He even said that the Prancing Horse team would be his last in Formula 1, but needed to swallow his own words. He lost the best chance he had in 2010 because he didn't have a car/engine combination that could match Red Bull, hence the decision of coming back to McLaren, this time with Honda power.
The Japanese giant would surely develop a power unit up to its tradition. The first year would be spent learning and adapting to McLaren. He would surely be a GP contender, let alone a title candidate until this year. While he shows patience and his immense resolve, results don't follow, due to all kind of mechanical failures. And one even says that the driver from Oviedo will never be world champion for the third time. It was undoubtedly one of the worst F1 career moves.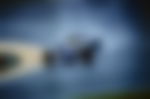 With his relationship with McLaren already deteriorated, due to the lack of a competitive package, the Brazilian's choice for the 1994 season was obvious: joining the then-dominant squad, Williams, with the genius of Adrian Newey and all Renault power.
The problem was that a huge rule change outlawed many of the systems that became the driving forces in 1992 (Nigel Mansell) and 1993 (Alain Prost). The FW14 was a nervous car that didn't suit the three-time world champion's style, and it showed in Aida (Japan) and Interlagos. Unfortunately, the San Marino Grand Prix ended what could still be a chance of recovery, considering the excellence of driver and team. It was not only one of the worst F1 career moves, but it was also a fatal error.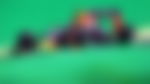 As Sebastian Vettel chose to leave the Red Bull stable and taste the flavours of Maranello, Red Bull gave one of their talent program drivers the chance of joining Daniel Ricciardo at the top team from Toro Rosso. Daniil Kvyat's first season was quite good, with a maiden podium on Hungary (second place) and three more points than his more experienced and GP winner teammate, even if Red Bull was only the fourth fastest team at the time.
Things looked promising for Daniil Kvyat in the 2016 season, although a menace loomed on the horizon, called Max Verstappen. After becoming the first minor to ever race a Grand Prix, the Dutchman showed impressive talent, and the idea of making him stay a second year in Toro Rosso quickly changed as the Russian felt the pressure. Four GPs (including a third place in China) with erratic performances made Helmut Marko decide for the change.
Verstappen was promoted to Red Bull (with a win in his maiden race with the team) and Kvyat was relegated. At least he had a second chance, or it could have been even worse. It can be classified as one of the worst F1 career moves as some say that he moved up way too early. Soon he was even booted out of Toro Rosso after being consistently shown up by his teammates.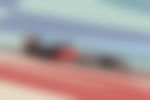 You're a promising driver that showed what you can do with a limited car and, suddenly, the chance of racing in a top team appears. You have a patient and talented teammate, that can help you to adapt without further pressure. Any chance of doing wrong? Yes, if we're talking about Sergio Perez's deal with McLaren.
Without Adrian Newey, the golden times of the Woking squad were gone, but the Mercedes engine gave a good base to work with. And Jenson Button was the ideal teammate… until they started to trade paint on track. The Mexican seemed poised to use every opportunity available and sometimes, enough was enough. And even if Button didn't fare much better on the points table, a fifth place was deemed too low for someone who should be a
constant podium contender. Fortunately, there was Force India waiting in the wings. It was one of the worst F1 career moves as the Mexican was easily swayed by the fact that McLaren was a big fish.
When Ivan Capelli was announced as a Ferrari driver to the 1992 season, bells rang throughout Italy. Since the late Michele Alboreto, no Italian had the chance of joining forces with the Prancing Horse. By then, the Milanese had an F-3000 title to his name and
many podiums with the small and efficient Leyton House March, designed by Adrian Newey. The problem was that the Italian press pressure reached all-time highs (the last title was Jody Scheckter's 1979) and, without the strong hand of Il Commendatore, power fights arose and results on the track were scarce.
In 1992, the team decided to bet on a radical design by Steve Nichols and Jean-Claude Migeot, with a double flat bottom concept that made it nervous and unstable. While hampered by so many mechanical problems and almost matching teammate Jean Alesi's results, he was sacked before the penultimate GP, in Japan. Capelli's dream of winning races in a Ferrari, while justified at some point, vanished then.
In their Formula 3 days, Martin was the most dangerous rival Ayrton Senna had, showing, if not the same huge amount of talent, lots of qualities that could make him go far in Formula One. After tough but rewarding years in Tyrrell, making more than the car could allow and an amazing 1992 in Benetton, that reaped five podiums, the 1994 season could represent the breakthrough, as the place left by Ayrton's exit from McLaren could put him
on a top car again.
First of all, Alain Prost was the desired driver by Ron Dennis (and engine supplier Peugeot), which delayed the decision until the then champion declined (and that was dangerously close to the season). Martin had little time to adapt to the new machinery and most importantly, the car/engine combination wasn't up to the Woking's team reputation. That being so, two podiums were even good to the circumstances, but 9 DNFs ruined any
hope. For the 1995 season, the team wanted Nigel Mansell to partner Mika Hakkinen, so there wouldn't be a second chance for Brundle.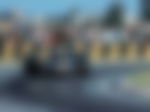 He is considered one of the most versatile drivers of all time, with his six Le Mans 24h wins standing as the more impressive feat. But Jacky Ickx was also a more than a decent driver in Formula 1 and, with Ferrari, in 1970, he came close to beating Jochen Rindt.
With the times of British teams dominance and Cosworth engines as the ones to have, a move to Colin Chapman's stable could prove valuable to the tiny Belgian, considering that Lotus was a title contender since 1970, and won again with Emerson Fittipaldi, two years later. With the Brazilian's change to McLaren and a new car (the 76, also designed by Gordon Coppuck) that wasn't as efficient and fast, he even had two podiums in 1974. But eight DNFs ruined everything. The year after, not even the decision of bringing the venerable 72 back could save them. To make matters worse, he was sidelined by Chapman, with the promise (that never materialised) that he would be hired again once the Hethel team had a competitive package.
Fresh off winning the 1997 F1 World Championship, Jacques Villeneuve was on top of the world. The Canadian had proved his doubters wrong and looked set for further greatness in the F1 world. Sadly, little did Villeneuve know that he had peaked in only his second season in the sport. After his one and only triumph, the Canadian decided to leave Williams for BAR after a mediocre season in 1998.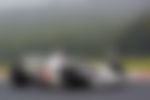 British American Racing was a brand new team in F1 but that didn't stop Jacques from taking the plunge. As one would expect from a team with no racing history, the move proved to be career suicide.
Villeneuve scored a few podiums here and there but never won another race in his Formula One career. However, Villeneuve's career nosedived in his last season with the team when he was joined by Jenson Button. The Canadian endured one of the worst seasons in his F1 career.
To add insult to injury, Button outscored the Canadian. More importantly, Jenson was still relatively inexperienced in the sport at the time. Sadly, 2003 was a season to forget for Jacques Villeneuve.
When Daniel Ricciardo announced his decision to move to Renault in 2018, the F1 world was stunned. Some fans called the move brave while others termed it foolish. It was a huge gamble and one that sadly didn't pay off.
ADVERTISEMENT
Article continues below this ad
With Red Bull leaning towards Max Verstappen and Renault engines constantly letting him down, Ricciardo knew it was time to make some difficult choices. The Aussie consciously decided to walk away from a championship-winning team to one that was still on the road to redemption.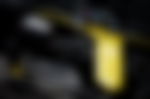 Renault's progress ever since it returned in 2016 was highly impressive. The team went from ninth to fourth in a span of three seasons. That was enough to convince Ricciardo to jump ship in 2019.
ADVERTISEMENT
Article continues below this ad
The Aussie was optimistic about realizing his childhood dream of a World Championship. Unfortunately, Renault wasn't his ticket to glory. In 2019, the team took an unprecedented step back in development and handed fourth place in the Constructors' to McLaren.
At 30 years old, and a decade completed in F1, Daniel Ricciardo is nowhere near the prized World Championship. The Australian's contract with the team expires at the end of 2020 and he has some important decisions to make.