Fulfilled Daniel Ricciardo Reassures Concerned Fans Over Growing F1 Retirement Concerns
Published 05/19/2022, 3:40 PM EDT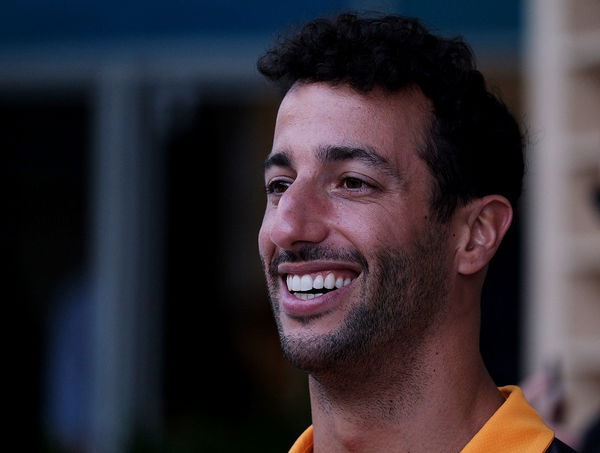 Daniel Ricciardo shocked fans when he dropped hints of retirement. In a recent video with GQ Sports, the McLaren driver explained his retirement plans.
ADVERTISEMENT
Article continues below this ad
Following the announcement, Formula 1 released a video recording the reactions of drivers to go racing in Sin City. "I was gonna retire, I will not no more,"  said the Australian with a big grin and snapping his fingers. Naturally, this caused some frenzy among his ardent fanbase. 
ADVERTISEMENT
Article continues below this ad
In the video with GQ Sports, the Australian reacted to a tweet by a fan who asked why Daniel was joking about retirement. And the eight-time winner had a very candid answer. "I like how it has been worded, kind of aggressive at me but then it's also it's also really sweet," Ricciardo responded with a smile. 
"If I was seriously thinking about retiring, it's stuff like this which would really make me second guess it, cause like nah."
why tf is daniel ricciardo joking about retiring??? he's literally the only reason i watch this sport

— rercury in metrograde (@wahiladkiyaar) March 31, 2022
The former Red Bull driver explains what the motivation is to be racing in Formula 1 and why he wants to be around longer.
"Obviously I do it, like for me and I do it because I believe I can still do it the best at the highest level but I also can have a positive effect on other people and really give them something like to be excited for."  
"This sort of stuff definitely like makes me wanna do it longer. So that's actually really cool."
Daniel Ricciardo 2022 season miseries and his motivation
The Honey Badger hasn't had the best start to the 2022 season. An uncompetitive outing in Bahrain due to the car, engine failure in Saudi, first lap incident in Imola, and an unfavorable track layout for the MCL36 in Miami has not been helping the McLaren driver. 
While his debut season in 2021 with McLaren didn't start off on the right foot, there were high expectations that Ricciardo might be able to turn it around this season. The peculiar driving characteristics of the MCL35M did not help but a win Monza showed that he knows how to be a winner. 
ADVERTISEMENT
Article continues below this ad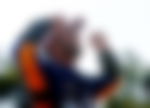 On the F1 Beyond The Grid podcast, he revealed that he is at peace at not winning the World Championship title. "There was a time where I was a little bit bitter, like, 'I should have had a title by now, this sucks, why don't I, wrong place, wrong time', or this or that."
WATCH THE STORY: Top 5 Williams F1 Liveries of All-Time
ADVERTISEMENT
Article continues below this ad
"But I'm at peace with whatever happens, as long as I go out and leave it all on the track, I'll get fulfillment."
Daniel also said that the goal of winning the championship is what motivates him to wake up in the morning. But doesn't want that to dictate his happiness. 
Edited By: Pritam Priyedarshi