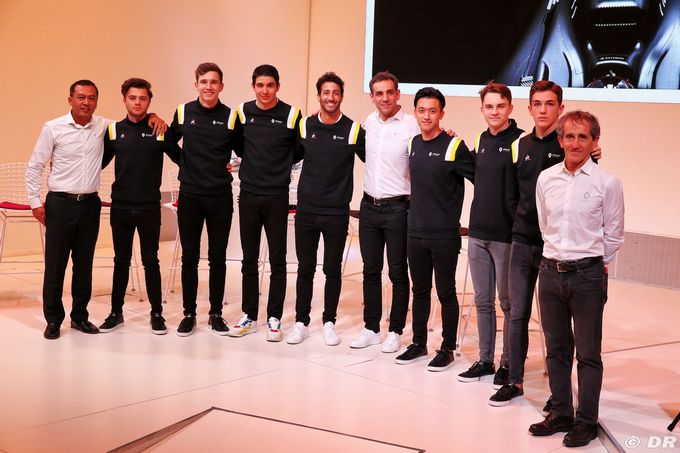 The Formula 1 eventual fate of Renault F1 has been in question for quite a while, halfway because of the group's baffling exhibition in 2019 as well as shockwaves from the disgraceful exit of the group's previous CEO Carlos Ghosn.
In any case, this week, Renault F1 managing director Cyril Abiteboul showed that the French maker stayed focused on the game. A conventional affirmation will be coming soon.
"I have every reason to believe that we will stay in Formula 1 in the long term," he said.
The carmaker is looking for enormous cost decreases over its whole business. The F1 group is only a little part. Renault is likewise checking on its partnership with Japanese partner Nissan, with strain to convey cost reserve funds and joint mechanical activities.
Renault F1 isn't the main group weighing up its future on the game. Mercedes F1 is likewise set for top-level administration board choices. While the extremely rich proprietors of Red Bull and Haas have additionally given occasion to feel qualms about their long haul plans in F1.
It's the reason the new F1 budget cap to control spending that will become effective in 2021 as a feature of another business understanding between the groups, the FIA and Liberty Media will undoubtedly be a key thought in Renault's choice to remain or go.
"I have right now all the reasons to believe Renault will execute that contract as soon as its ready," Abiteboul stated confidently.
"Frankly if you look at Formula 1 from a financial perspective, it's a cost but also an asset and an investment.
"We will get a major improvement of our terms," he added.
Problems after the Japanese GP
There were several rumors that Renault F1 may have been gaining a "big advantage" during the Japanese Grand Prix because of an alleged automated brake system.
Renault oversaw only its fourth double points finish of the season in Suzuka on Sunday. Daniel Ricciardo clinched the 6th position from the 16th. While, Nico Hulkenberg, got back home tenth.
After the race, rivals Racing Point lodged a protest against the French team, with the steering wheels and F1-supplied standard electronic control units (ECUs) from both Renaults impounded by the FIA after the race.
Both the drivers were disqualified after the race ended.
Renault F1 after Ghosn's departure
Following Ghosn's takeoff, previous Seat head Luca de Meo has since been named as the organization's next CEO. Finance chief Clotilde Delbos is the deputy CEO. The two arrangements meet with the endorsement from Abiteboul.
"The single most important piece of information is the fact that Clotilde Delbos will remain as deputy," he said. "I know where we are, I know where Clotilde is.
"It means that there will be a continuity of the governance, a continuity also of the decisions. Everything we are discussing to date with Mrs. Delbos will be valid even once Luca de Meo has arrived," he explained.
Abhay Aggarwal
I am an avid follower of Formula One, Baseball, Cricket, and Lawn Tennis #MercedesAMG #Yankees