Game On! Lewis Hamilton Shuts Down FIA Jewelry Ban With Icy Statement
Published 05/06/2022, 1:27 PM EDT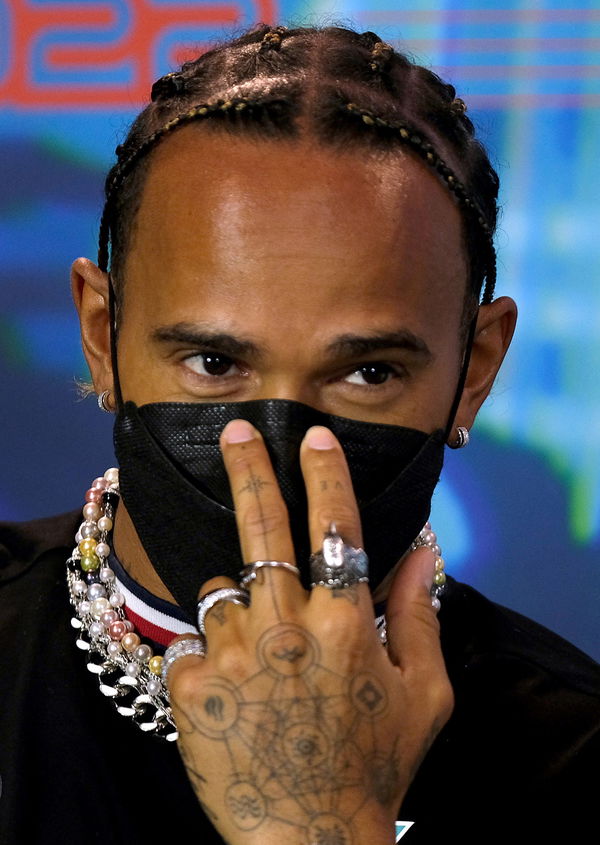 The FIA re-introduced the jewelry ban back into F1 ahead of the Australian GP. This divided the paddock into teams, one that cared little and the other that didn't quiet get it As it turns out, the seven-time world champion Lewis Hamilton is in the latter category. And in response to the FIA's mundane rule, Hamilton clapped back in style.
ADVERTISEMENT
Article continues below this ad
Since the Australian GP, there has been a silent war between the Mercedes man and the F1's governing body. The scrutiny of this rule has just increased for the inaugural Miami GP. There would be strict checking of every driver ahead of the Miami GP. If anybody fails to follow them, they have to face serious consequences.
 

View this post on Instagram

 
ADVERTISEMENT
Article continues below this ad
However, the seven-time world champion showcased his rejection of the rule at the official press conference ahead of the Friday Practice. The 37-year-old came for the media interaction wearing three watches, eight rings, four necklaces, and two earrings. The Silver Arrow man undoubtedly went all out to challenge the FIA.
Hamilton further states that his jewelry is made of platinum. So, he never had to remove them, even when going for MRI scans. Hamilton said, "It's never been a safety issue in the past. It's platinum, and it's not magnetic. In 16 years, I've had so many MRI scans and not had to take out the platinum, and it's not really been an issue."
Lewis Hamilton is ready to be not registered for the Miami GP
The F1 driver further states he's prepared to sign a waiver, but FIA is also being strict with their policies. It looks as if the 37-year-old doesn't follow the rules, he might not be registered for the inaugural Miami race.
ADVERTISEMENT
Article continues below this ad
However, the Englishman is not stepping down and is willing to face the consequences. "If they stop me, so be it," said Lewis. "We've got a spare driver. We're all ready and prepped for the weekend… there is lots to do in the city anyway."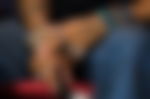 Hamilton criticizes the jewelry ban throughout the press conference. He even stated that he would have worn more jewelry for the press if possible. He also says this jewelry ban will affect the evolution of Formula One.
ADVERTISEMENT
Article continues below this ad
WATCH THIS STORY: Tom Brady Spills His Secret to Stay Healthy; Shares 6 Simple Steps
The issue of the jewelry ban is getting severe as the season continues. Hamilton is already having a rough season, struggling in the W13. And now this war with FIA over the new rules. Let's see how this battle turns out between Hamilton and FIA.