Gentleman Sebastian Vettel Shatters the Stupid Assumption of Unhappiness After Fernando Alonso's Heroic Aston Martin Debut
Published 03/13/2023, 5:30 AM EDT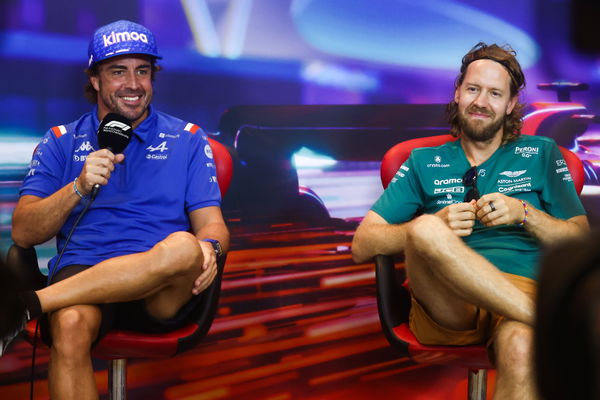 A troubled and saddened Sebastian Vettel retired from Formula 1 last year, leaving behind a vacuum that hasn't been filled and possibly won't be filled for the foreseeable future. Going away from the sport, fans just hoped that the German would stay happy and content with his decision. Amidst all of this, there was a belief that the retirement was rather a forced one, as his ties were understood to be severed with Aston Martin after a tough two-year stint with them. 
ADVERTISEMENT
Article continues below this ad
However, it has now all been disproved as the four-time world champion came out to congratulate his former team over Fernando Alonso's success in Bahrain. Vettel called up his former chief mechanic, who is now Alonso's, and delivered his message, shattering all the theories that he was unhappy with his crew.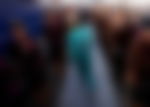 Mikey Brown, then Vettel's chief mechanic, talked about his conversation with Vettel while talking with PitStop. He went on to say, "Seb got on well with everyone in the team, not just me. He sent me a message on Sunday after the race and was very happy for us. Getting this podium was not a product of luck in my humble opinion. It was a deserved podium. We were able to catch Mercedes and Ferrari and pass them on track. OK, Leclerc dropped out, but it was still a solid podium," bringing a smile to the fans as they heard rare information about their favorite driver.
ADVERTISEMENT
Article continues below this ad
From all the things that we've heard about Vettel post-retirement, it appears that he is clearly getting what he hoped for. With all of that and things changing, he seems to haven't changed at all. 
The insatiable void left behind by Sebastian Vettel
ADVERTISEMENT
Article continues below this ad
A goofy and cheeky personality, carrying immense maturity and experience, defines Sebastian Vettel as the best. After his departure from F1, a sense of unhappiness shadowed the paddock. Similar was the case with Daniel Ricciardo. Such is the case that the fans are dying to have their single glimpse in the paddock, for whatever reason.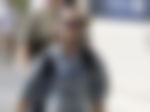 Ted Kravitz, the pitlane reporter, talked about their absence, saying, "We do miss their presence and I'm talking about Daniel Ricciardo and Sebastian Vettel. And you know what? I felt this on Thursday when we started and I feel it now, I just miss those guys. They were big personalities," as quoted by Planet F1.
ADVERTISEMENT
Article continues below this ad
WATCH THIS STORY: An Insight Into Lewis Hamilton's Dating History
The two drivers were certainly much more than just drivers. Certain aspects of the sport revolved around them, and they attracted a massive following, which may be on the reverse cliff. The gravitas that they carried were unparalleled, which would undoubtedly be hard to fill by anyone currently present on the grid.
Edited By: Varunkumaar Chelladurai