George Russell Blamed for 'Deflecting Attention' in Bottas Altercation After Imola F1 Crash
Published 04/19/2021, 9:21 AM EDT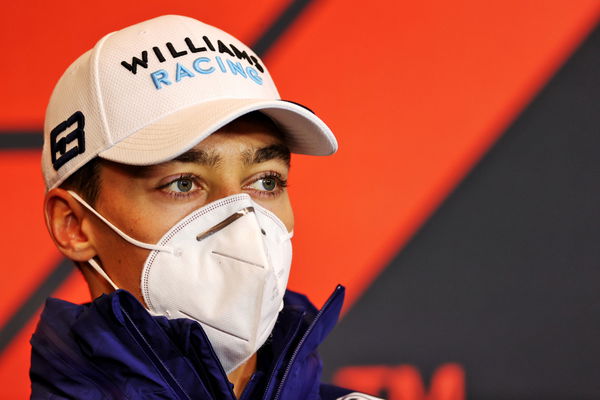 During lap 32 of the Emilia Romagna Grand Prix, disaster struck. As George Russell proceeded to pass Valtteri Bottas, he lost control of his car and rammed into the Finn. However, he pointed the finger at Bottas for causing the crash, and not a lot of people agree with his actions.
In the aftermath of their collision, there was a lot of swearing involved. Not to forget a bit of physical altercation too, with George Russell being the aggressor. As soon as he got out of his Williams car, he accused Bottas of trying to kill him.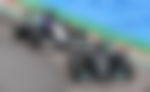 But former F1 driver Jolyon Palmer is not buying what Russell is selling. He believes that it was all a coy to take the blame away from himself for the crash.
ADVERTISEMENT
Article continues below this ad
Bottas left him a car's width, but Russell made an error and put his wheel on the grass. He was the main culprit of the crash, according to Palmer. The former Renault driver was reviewing the Imola race in the 'Chequered Flag' Podcast.
"All the remonstrations and the anger, if he didn't do that, if Russell didn't go over and start pointing the finger so aggressively at Bottas, I think everyone would say, 'Oh Russell just lost control of his car and caused the crash.' I think pointing the finger deflects the attention a little bit."
George Russell is second-guessing himself after watching the replay: Palmer
When Russell had a moment to cool down, he might have had a different perception of the crash.
ADVERTISEMENT
Article continues below this ad
"He's now watched the replay and I don't think he's necessarily believing in what he's saying in that interview. My feeling is he's watched it and feeling like, 'Actually, I was pretty hard on Valtteri,'" said Palmer.
"In the moment you feel like you have been done by a hideous bit of driving. But then you see it and you're like, 'Oh! Maybe that was on me.'"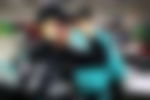 Even Toto Wolff somewhat disagreed with Russell. He believes that neither party was to blame, as did the FIA. Let's wait and watch what happens behind the scenes at Mercedes.
ADVERTISEMENT
Article continues below this ad