George Russell Defends Lewis Hamilton Over Verstappen Overtake In Bahrain GP
Published 04/15/2021, 6:48 AM EDT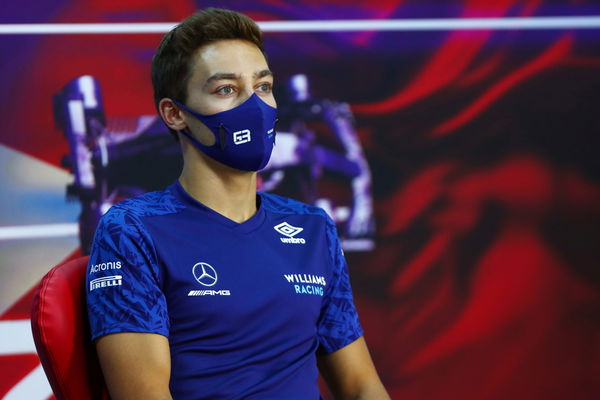 ---
---
The Bahrain Grand Prix left some questions in people's minds about the track limits. Lewis Hamilton exceeded the track limits on a number of occasions, but when Verstappen overtook him by exceeding those same limits, he had to give back the place to Hamilton. George Russell defends Lewis stating that he was well within the rules of the race.
ADVERTISEMENT
Article continues below this ad
Hamilton had an intense battle with Verstappen, but it was the Knight who came out on top. Hamilton took home the first win of the season for the Brackley-based squad and leads the championship.
George Russell stands up for his British colleague, Lewis Hamilton
ADVERTISEMENT
Article continues below this ad
As quoted by RaceFans, the Williams driver said, "I understand it both ways, to be honest. We initially said 'let's not bother about it and let drivers do as they wish'. I think some guys on Friday were taking that to another extreme which looked a bit silly on television."
"But in my opinion it was fine if that's the limit, that is the limit. Just because there's a white line two metres inside it, it's easier just to drive to the natural limit the circuit allows you to take as opposed to a piece of paint."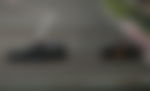 Russell added, "It's my understanding track limits was being enforced during qualifying but it wasn't being looked at in the race unless you took a clear advantage in a race incident. That was made clear that if you were to go over."
"So what I saw from Verstappen and his overtake, that was absolutely clear that if you were to overtake off the track, you would have your [position] taken away," He concluded.
Russell hopes to redeem himself from disappointing last visit to Imola
The Formula One grid is off to Imola for the upcoming weekend for the Emilia Romagna Grand Prix. Last season Russell was going to score his first F1 points but crashed, which left him heartbroken. Now in 2021, he stated that he has learned from his mistakes and will do better on Sunday.
ADVERTISEMENT
Article continues below this ad
He said, "I made what is probably the biggest mistake of my career at Imola in 2020 when crashing under the Safety Car. It's a track where, if you make a mistake, you're out. But that's what racing should be about! I'll look to try and rectify my mistake from last year with a good result this weekend."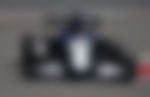 Russell further stated, "Imola is a fantastic circuit. It's very fast and you really need to be committed. It also has a lot of character that the newer tracks sometimes lack, and you feel that when you're bouncing over the kerbs. I'm very happy that the track is back on the calendar this season."
ADVERTISEMENT
Article continues below this ad
Will the Williams driver have a better result in the upcoming weekend by scoring his first points in the 2021 season as well as for this team? We shall soon find out as we wait for Sunday's race.