George Russell Details His Primary Lessons from His One-Off Mercedes Stint
Published 01/03/2021, 4:56 AM EST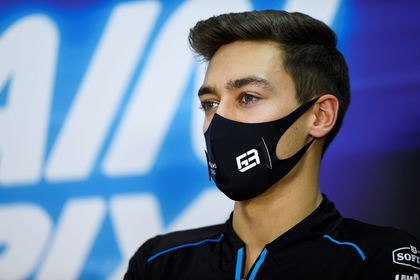 ---
---
Williams F1 driver George Russell had quite an interesting year in 2020. The Briton enhanced his reputation by regularly putting his lackluster car into Q2. However, the high watermark of his season clearly came in Bahrain, where he stood in for Sir Lewis Hamilton at the Sakhir Grand Prix.
ADVERTISEMENT
Article continues below this ad
Russell showed just why everyone rates him so highly by putting in a flawless performance right through the weekend. Unfortunately, for him, it all ended in tears. A catastrophic error in the Mercedes pits was further compounded by a tire puncture, denying him a well deserved to win.
Nevertheless, his experience with Mercedes wasn't all for naught. Reflecting on that weekend in Bahrain and the lessons learned, Russell said, "I think the thing I've learned most is that you have to be adaptable.
ADVERTISEMENT
Article continues below this ad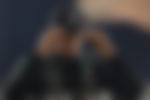 "My sort of driving style I did in the Williams actually hurt me slightly in the Mercedes. I tried to implement some of the things that I did in that Bahrain race, but I couldn't do it in the Williams.
"I think that sort of reinforced to me that you have to be open minded and you have to adapt to whatever the car is giving you. If one guy drives like that in a Mercedes, it doesn't mean you can drive like that in a Williams, and vice versa."
George Russell believes consistency in 2021 will be key to securing Mercedes seat
Indeed, the Mercedes W11 and the Williams FW43 are at the opposite ends of the spectrum in terms of performance. However, through the course of the season, Russell did more than enough to demonstrate his driving skills, irrespective of the machine he was piloting.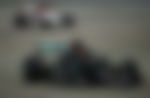 Mercedes, obviously, know that well by now. With his performance in Bahrain, Russell has more than inched a few steps closer to that coveted Mercedes drive for 2022.
ADVERTISEMENT
Article continues below this ad
When asked about what he needs to do to make the jump to the Silver Arrows, he said, "I think it's continuing the form, and continuing the positive attitude internally with the team and externally.
"I think Mercedes believe in me, they've given me the opportunity, and they've always had my back. Now it's sort of my duty that I stay true, and that I don't suddenly change over the course of next year because of certain circumstances, and turn into something that I'm not currently."
ADVERTISEMENT
Article continues below this ad
It'll be interesting to see if Williams can give him a competitive car for 2021. If they succeed in doing so, the Enstone-based outfit could finally earn some good points on the back of Russell in the upcoming campaign.