George Russell Embraces Lewis Hamilton Challenge With Utmost Respect
Published 01/21/2023, 1:30 PM EST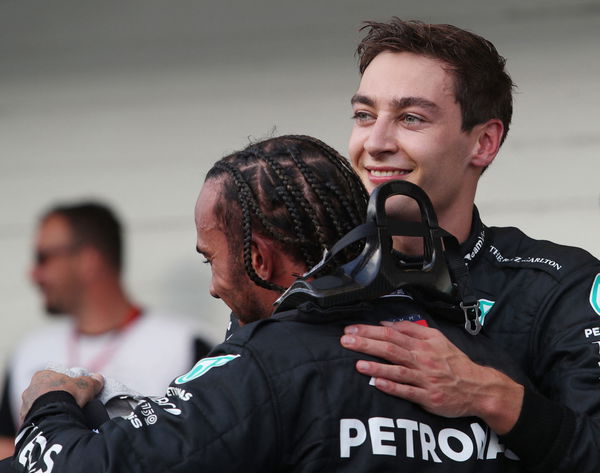 As the Formula 1 world gears up for the 2023 season, all eyes are on Mercedes and the dynamic between their two drivers, Lewis Hamilton and George Russell. This will be the second season that the pair will be teammates. The team and fans are eagerly waiting to see how this new partnership will unfold in the upcoming season, given the difficult campaign in 2022 where the Mercedes W13 car struggled with poor performance and aerodynamic issues.
Mercedes's car improved by quite a margin toward the end of the season. With Hamilton's experience and Russell's youthful talent, the team could be in a strong position to challenge for the championship. And though we often see the teammates going neck to neck in a competitive car, causing infighting and crashes, George Russell believes such issues won't be coming up between him and Hamilton given the relationship between the two.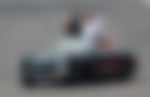 As quoted by Autosport, Russell, in a 2022 interview, said, "I mean naturally if you are fighting for 1-2s there will be a slightly different dynamic and that's only natural. But I think the thing we have going for us is the fact that we are at very different stages of our career."
ADVERTISEMENT
Article continues below this ad
"It kind of feels like we are in this together, really. We have got a good relationship. We need to give each other respect, and I think we gave each other respect [in Mexico at the first corners] as an example."  
The two Britons surely enjoyed each other's company on the grid in 2022. It seems that experimenting together with different setups on the car and facing the travesty together, which was the 2022 season, brought the two drivers closer than before.
The synergy between Lewis Hamilton and George Russell
ADVERTISEMENT
Article continues below this ad
The arrival of George Russell foreshadowed potential clashes between him and Hamilton. But nothing like that happened because of their previous understanding and respect for one another. Both of them ensured that the other wasn't held back on the grid, and the team together moved forward.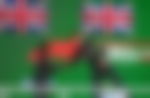 The understanding between the two was great, reaching a level that is rarely seen between teammates. As per Russell, "We bought a number of test items to every single track. They were the main development parts, and they were always being alternated – one week was Lewis and one week as me – week in week out."  
ADVERTISEMENT
Article continues below this ad
WATCH THIS STORY: Victorious Lewis Hamilton & George Russell Share Heartwarming Post-Sprint Moment at Brazilian GP
The team's continuous podium finishes and a single win possibly came because of this alteration. Russell welcomed the move by the management, strengthening his bond with the team and, most importantly, with Lewis. With this new synergy, can Mercedes get back to their winning way, while challenging for both titles?
Edited By: Ranvijay Singh