George Russell Ends Lewis Hamilton-FIA Jewelry Ban Debacle With a Single Sentence
Published 05/20/2022, 9:55 AM EDT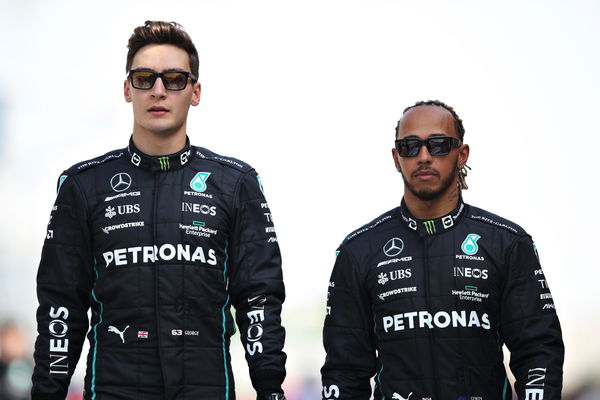 FIA came up with the rules to ban wearing jewelry and mandate wearing fireproof underwear while racing. However, many F1 drivers are against one of them, including Lewis Hamilton. So, his teammate George Russell came up with an idea to let Hamilton wear jewelry while racing.
Hamilton is an avid fan of jewelry, and he can't agree with FIA not to wear them during races. So, he wore multiple jewelries and watches at the Miami GP press conference. However, he eventually had to remove the jewelry after a meeting with the FIA officials, who allowed him to race while wearing his nose stud.
ADVERTISEMENT
Article continues below this ad
The green light on wearing the nose stud is only for a limited time. So, the media again questioned Hamilton about the jewelry ban at the Spanish GP press conference. The Mercedes driver shared, "I'm aware of is that those who are married are allowed to wear wedding rings."
So, Lewis's new teammate, George Russell, advised his fellow Mercedes driver to get married. George said, "You just need to get married then." Hearing George's suggestion, Lewis asked his 24-year-old teammate to tie the knot first.
Lewis Hamilton might face a Monaco GP ban
The seven-time world champion had a meeting with the FIA officials at the last race weekend in Miami for his protest against the jewelry ban. The officials allowed Lewis Hamilton to race to wear his nose stud because it was hard getting off.
ADVERTISEMENT
Article continues below this ad
But the green light on wearing the nose stud isn't for the entire 2022 season. Instead, FIA allowed Hamilton to wear it for the next two races. So, if Hamilton shows up wearing the nose stud at the prestigious Monaco GP, he would get a race ban at Monaco.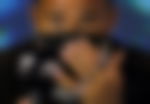 The FIA president Mohammed Ben Sulayem has even said that the rule is the same for every driver. He even asked the 37-years-old Englishman to follow the rules and set an example for the other drivers, especially the young ones. Sulayem said, "There has to be one rule,  for everyone, and that is it. And I want Lewis to be a role model, an ambassador, to send the right message to all young drivers."
ADVERTISEMENT
Article continues below this ad
WATCH THIS STORY: Charles Leclerc Extends 6 Year Monaco GP Curse By Wrecking Iconic Lauda Ferrari Chassis
So, it would be interesting if Lewis Hamilton would take off his nose stud to drive in the upcoming race. Undoubtedly, this war between Hamilton and FIA over the jewelry ban takes exciting turns.
Edited By: Pritam Priyedarshi