George Russell Lists Major Problems With F1's Sprint Qualifying Format
Published 09/11/2021, 1:03 PM EDT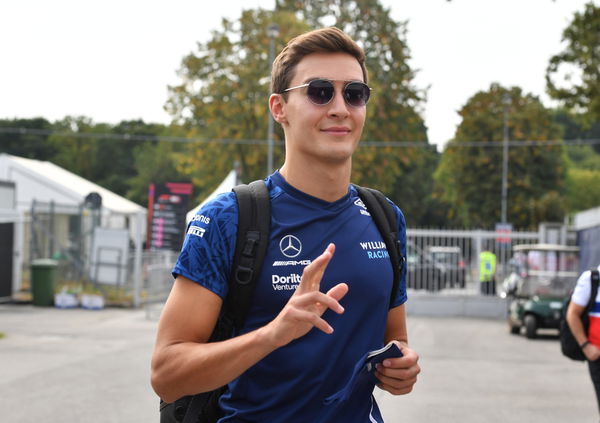 George Russell had a rather complicated Saturday afternoon at Monza, having to spend most of the sprint race behind his teammate, Nicholas Latifi. The Briton suffered significant damage to the right side of his front wing early on in the race and had to carry the burden throughout the session.
ADVERTISEMENT
Article continues below this ad
Ultimately, Russell came home in P15 behind the Canadian. Hence, this officially ends Russell's dominant run against his teammates. For the first time in 51 starts, Russell has been out-qualified by his own Williams teammate.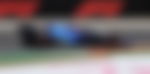 But, he doesn't seem to mind that. Instead, there is something that is irking the future Mercedes driver regarding the concept of the sprint race. Russell lauded F1 for thinking out-of-the-box and managing to construct an interesting race weekend, with actions on all three days.
ADVERTISEMENT
Article continues below this ad
However, he felt that sprint races are too short to cause issues to one's car. By the time the tires start to degrade, the chequered flags pop out. And until then, all of the 20 drivers would be pushing the car to its limit, making overtaking a near-impossible task.
What did George Russell say?
During the post-qualifying interview, Russell demanded that F1 must review the approach behind sprint events in a bid to induce more actions and opportunities for the drivers.
"It was a tricky race, we just had a little problem that we were struggling with from the beginning. But, yeah, I don't know, I think, to be honest about the sprint race, I think it's great we have action on each day," he said during the post-sprint interview.
ADVERTISEMENT
Article continues below this ad
"But, for me, it's a little bit too short and everybody's just pushing flat-out every lap and the cars are so close. There's no big enough difference between the car in front. And you only feel this when you have a different strategy or the tires are getting a bit older or a bit newer than the car ahead.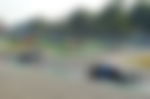 "And it probably just isn't long enough to give you that opportunity. So, I guess we need to look back, review it," Russell added.
ADVERTISEMENT
Article continues below this ad
Overall, the weekend isn't over yet, with the main race yet to come. Of course, neither of the Williams drivers have looked solid this weekend. But, who knows, there could be a surprise in store for the viewers on Sunday afternoon. Hence, the question is, can Russell manage to claim points for Williams out of the Italian Grand Prix?
Watch Story: What Are Sprint Races & Where Will They Be Held?