George Russell on the Negativity Train as Mercedes Stuck in a Vicious Loop of F1 Performance: "Can't Win a Second Overnight"
Published 03/18/2023, 6:00 AM EDT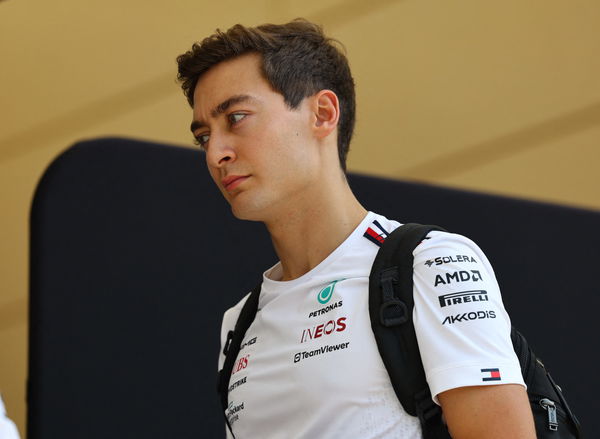 Mocked by the fans for basically moving from Williams to a slightly better Williams, George Russell's stint at Mercedes hasn't panned out as well as he'd have hoped. In fact, the driver is now having a hard time coping with the current state of his challenger, so much so that a cloud of negativity is persistently looming over him and flowing out in his words.
Previously, he called on Red Bull to win all the races of this season after their exceptional show of power in Bahrain. In addition to that, the problems that he has highlighted in the car and the finish that he registered in Bahrain are very surprising coming out of him or even from someone in Mercedes. Indeed, the times are very trying for them, and the panic button on the car's development has been hit.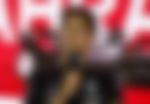 News on the progress of this project has been delivered recently by George Russell, as the team is supposedly dealing with a dilemma in choosing the way ahead for their car. As reported by Turkish Motorsport, Briton said, "These are things that will help us in the short and medium term. We have to look at some things during the night to see what we can do for this weekend."
ADVERTISEMENT
Article continues below this ad
"There are minor changes for this weekend, but these are probably closer to what we have in Bahrain compared to where we want to be in the future. So we need some more time. I think you can get there and maximize the package you have and try to bring the settings to the best point, Although I want to do this, you can't win a second overnight."
This roughly translates to Mercedes having a hard time in Saudi Arabia. This is also backed up by the fact that the weekend in Saudi Arabia was the first time last year that the troubled state of W13 came to light.
George Russell's victory in Brazil caused Mercedes' downfall
Last year was no less challenging for Mercedes. But they still managed to win some podiums here and there. However, it was that, and especially the 1-2 in Brazil by George Russell and Lewis Hamilton, that fended off the team in the wrong direction of development.
ADVERTISEMENT
Article continues below this ad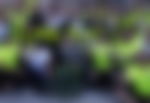 Confirming the belief, the younger Briton, as per RacingNews365, said, "Yeah, perhaps Brazil did lead us down a bit of a wrong path, because we did feel like we were improving as a team, that we were going in the right direction."
"Especially towards the end of the year, we truly thought we were onto something, and the W14 was probably a more extreme version of the car we had at the end of last year."
ADVERTISEMENT
Article continues below this ad
WATCH THIS STORY: Bromance moments between Max Verstappen & Lewis Hamilton
Ultimately, Mercedes landed with porpoising removed, but also pace removed W14. How will they take it forward this season? We can only wait and watch it unfold.
Edited By: Varunkumaar Chelladurai