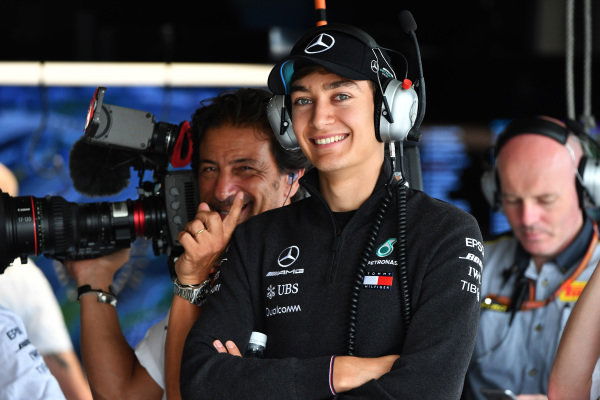 With the sport evolving every season, F1 teams are bringing out young guns to fight for the World Championship. Ferrari and Red Bull, top contenders for the title this year, both have opted for younger drivers who still have not reached their natural peak. Seeing Charles and Alex (who he grew up racing with), George Russell hopes that Mercedes gives him an opportunity to race for them soon. George was part of the Mercedes AMG Petronas Motorsport Junior Driver Programme. "I am in contact with Mercedes as they are my managers and have been so for the past four years", said the Williams driver. He won the 2018 Formula 2 championship and showed tremendous promise throughout his junior career.
Sky Sports News asked George if he thinks Mercedes will pick a line-up that is similar to that of Ferrari and Red Bull. Russell answered, "Mercedes don't have the junior program for no reason". The goal is to train a driver to eventually race for the main team.
Should Mercedes Continue with its Star Line-Up?
The young Briton also said that timing matters a lot as well because there are only two seats per team. Additionally, the brilliant pairing between Lewis and Valtteri is doing wonders for Mercedes. However, both Lewis and Valtteri will be running out of contracts by 2021. So, Mercedes seems to have a lot of options for 2021, especially now with four-time World Champion, Sebastian Vettel without a seat.
Stability Matters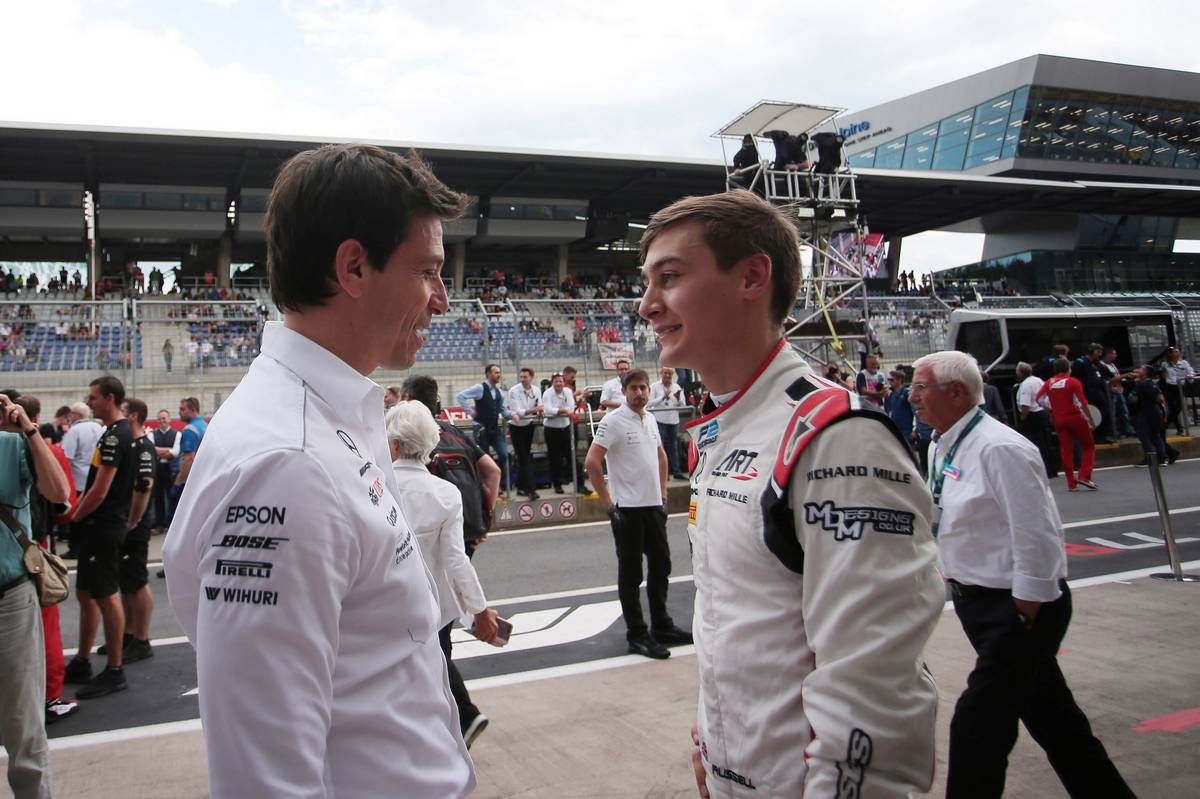 Team Principal, Toto Wolff, recently admitted that Mercedes will likely look internally for its 2021 line-up. Wolff is not even sure what the team will do about Esteban Ocon, former junior and reserve driver for Mercedes, and George Russell. Both Hamilton and Bottas have been F1 for a while now and there have been reports of Bottas considering his next move. Russell, however, believes that "for any company having that stability is hugely important."
Pairings like Carlos and Charles at Ferrari and Max and Alex at Red Bull could stay for four-six years. "It's great to see that these teams are looking for the future, and we'll see what's next."
With the recent trend among top F1 teams and young talent awaiting an opportunity, do you think it is time for Mercedes to try something new?