George Russell Reveals Secret to Gaining More Performance Amid 'Unjustified Criticism'
Published 08/25/2021, 8:06 AM EDT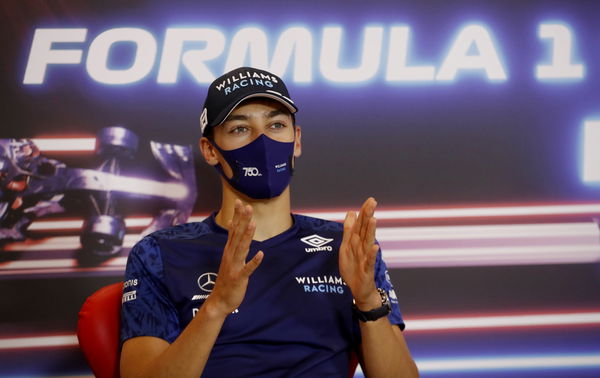 ---
---
George Russell is undeniably one of the most talented drivers on the grid, with the entire F1 fandom yearning to see the Briton sport the Mercedes AMG suit next season. However, his journey to such a commendable position hasn't been easy.
ADVERTISEMENT
Article continues below this ad
One of the reasons was his terrible luck. The Briton had to wait over 2 years to score his first points for Williams. Of course, he had abundant chances at his disposal, but none of them panned out the way he had hoped for.
This led to a lot of criticisms, claiming he was unworthy, as he flunked most of his point-scoring opportunities. Amidst such criticisms out in the open, Russell confessed that such statements do meddle with his head, which consequently leads to loss of performance on the track.
ADVERTISEMENT
Article continues below this ad
What did George Russell say?
Speaking to GP Fans, the Williams driver revealed that he has his own psychologist to help him fight through the negativity and unlock more performance.
"I do work with a psychologist. But, that's just for me to try and gain more performance," he said. "But it is difficult when, these days, everybody has an opinion."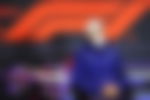 "We're all human at the end of the day. And if you're getting a huge amount of criticism, for whatever reason, or unjustified criticism, that is going to affect your sole focus to perform at the best of your ability in your dedicated industry," Russell added.
Mistakes that led to massive criticisms
There were two distinct incidents, each taking place in Imola over different years. In 2020, Russell crashed into the barriers under the safety car. And the Briton looked absolutely devastated, as he was well within the top 10 at that point.
Hence, this led to many claiming that Russell is not a reliable driver, and could well be accident-prone. One year later, Russell collided with Bottas on the main straight during the race.
However, that wasn't necessarily what caused the backlash from the fans, but his unsportsmanlike behavior against the Finn. Of course, his adrenaline was running high.
However, Russell walked straight to Bottas, who was very much startled by the crash and blamed the Mercedes driver for the collision. He further slapped the Finn with his gloves before walking off the track. And this led to a whole lot of criticisms being fired at Russell, and the driver did issue an apology.
ADVERTISEMENT
Article continues below this ad
Overall, the past may have been chaotic for Russell. But, he has earned his respect in the paddock and amongst the fans over the months.
ADVERTISEMENT
Article continues below this ad
So, amidst massive support from the fandom, can Russell make a huge leap to Mercedes and start proving that he indeed is a championship material?
Watch Story: Toto Wolff Swears, Valtteri Bottas Bares: Funniest Moments From Drive to Survive