George Russell Reveals Williams' Previous Management Blocked Mercedes F1 Chances
Published 01/13/2021, 7:23 AM EST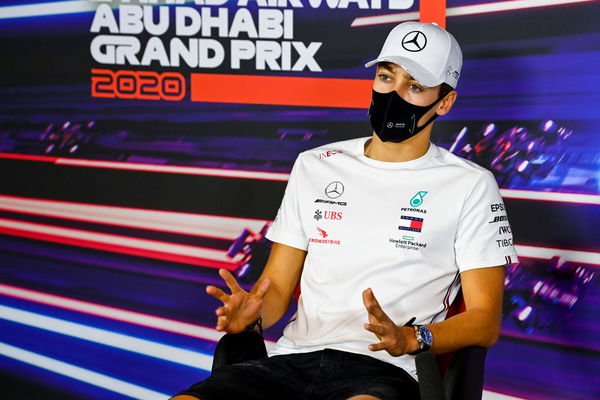 ---
---
George Russell began 2020 on a silent, irrelevant note. While he started the season without any buzz around him, he ended it as one of the most talked about drivers on the grid. All because of his single weekend at the Sakhir Grand Prix with Mercedes inside the AMG.
ADVERTISEMENT
Article continues below this ad
Since that fateful race, George Russell has become as a different entity altogether. He appears more confident, more determined, and a lot more optimistic. Earlier, he informed Autosport that his new bosses were the sole reasons he could hop into a Mercedes. Had it been before, Russell revealed that it would have been impossible.
He confessed that the previous administration was very strict about him driving for Mercedes, even as a reserve driver. He would not have got this opportunity had it not been for his new owners. They wanted an analysis of what kind of pilot Russell was, and he proved that he was one of the best.
ADVERTISEMENT
Article continues below this ad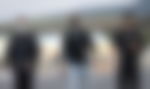 "I didn't even think that possibility [was realistic] even if Lewis or Valtteri [Bottas] were to miss a race. I didn't think it would be possible anyway.
"Telling me in the middle of the year that I'd have been leading the race, and that I should have won a race this year, and starting in the front row – because I didn't even think it would be possible to be… I didn't even think it was possible to get the chance for Mercedes, as a reserve driver.
"We'd spoken about this in the past and it was a 'no go'. But fortunately, the new owners were very open, and they wanted to give me that opportunity. Potentially, to see how I would perform as well," remarked Russell.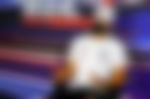 George Russell took positives from the unfortunate Sakhir weekend
Russell was eyeing his maiden win at the Sakhir Grand Prix. However, after a pit stop blunder and a late puncture, he could secure nothing more than a P9. After the race, he was devastated, but did not let that get the best of him. He turned it around and used it to his benefit.
"It's not eating me up inside, because I see the race almost was a victory in itself with how everything panned out. I think the pitstop fiasco almost gave me that opportunity to go out there and show what I can do in a very difficult circumstance – when the pressure is high.
ADVERTISEMENT
Article continues below this ad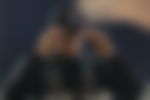 "We had the race well and truly under control, and then suddenly, I'm back in fifth and I've got my team-mate ahead of me in the same car as me, who I knew was going to be incredibly tricky to overtake," concluded Rusell.
The Briton took some serious inspiration from his compatriots in the sport. In fact, the manner in which he drove at Sakhir, it was difficult to make out, who was in the cockpit – him or Hamilton. He comes out of that, back into Williams, but his spirits are high.
ADVERTISEMENT
Article continues below this ad