George Russell to Step Into Lewis Hamilton's Record Championship-Winning Mercedes F1 Car
Published 06/16/2022, 1:37 PM EDT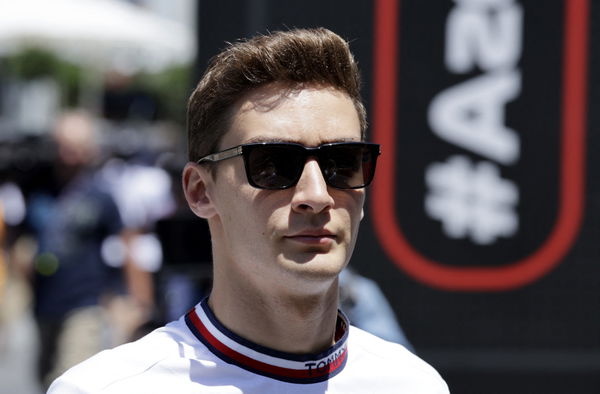 The Goodwood Festival of Speed is back! Every year the festival sees motorsport lovers flock to the United Kingdom. We get to see legends of the sport drive some of the most iconic cars in the world and this year would be no different. Mercedes F1 team just confirmed that George Russell would attend the festival this year.
ADVERTISEMENT
Article continues below this ad
The German team to social media to share that Russell, along with former F1 driver Esteban Gutierrez, will be in action at the festival.
ADVERTISEMENT
Article continues below this ad
It would be a delight for the motorsport fans to see the all-conquering W10 that took Lewis Hamilton to his sixth title in the hands of Russell. This will also act as a relaxed weekend for the young British ahead of his home race. The festival will be held from 23 to 26 June and will be a good warmup for the fans ahead of the annual British Grand Prix.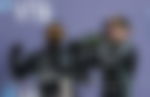 George Russell has certainly been one driver of the season so far. But he has not managed to win a race in his W13 as of yet.
George Russell reveals disappointment about the lack of a win in 2022
The British driver revealed that at the start of the season, he would have hoped to win a race after 8 races. But looking at the current predicament of the world champions, a win is far away from them in terms of pure pace.
ADVERTISEMENT
Article continues below this ad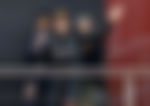 "I think if you told me prior to the season that we'd be seven races in and I wouldn't have a victory to my name, I would have definitely been a bit disappointed with that. But I think given the pace of the car and given where we've been as a team, I've been reasonably pleased with how I've performed. I think the results have been maximized," said the Mercedes driver.
WATCH THE STORY: When F1 Drivers Had a Blast on Top Gear Featuring Hamilton, Vettel & Ricciardo
ADVERTISEMENT
Article continues below this ad
No one at the beginning of the season would have imagined the German team's struggles in 2022. But Russell has been a beacon of hope for them this season with his consistent performances.
If they sort out their car, he will be in a prime position to get his first win. But would that be in the 2022 season? We'll have to wait and find out.